Sulfuric Acid
Sulfuric Acid is an inorganic chemical compound. It is a strong acids, composed of sulfur, oxygen and hydrogen elements. Sulfuric Acid does not occur in nature – because of its affinity for water vapor. It is obtained synthetically – on an industrial scale, by the conventional contact process of oxidation of sulfur dioxide. The process can be divided into three stages: the generation of sulfur dioxide, its oxidation to sulfur trioxide, and then the absorption of sulfur trioxide to oleum, which is then diluted with water to form concentrated Sulfuric Acid. As a food additive, it is referred to as E513.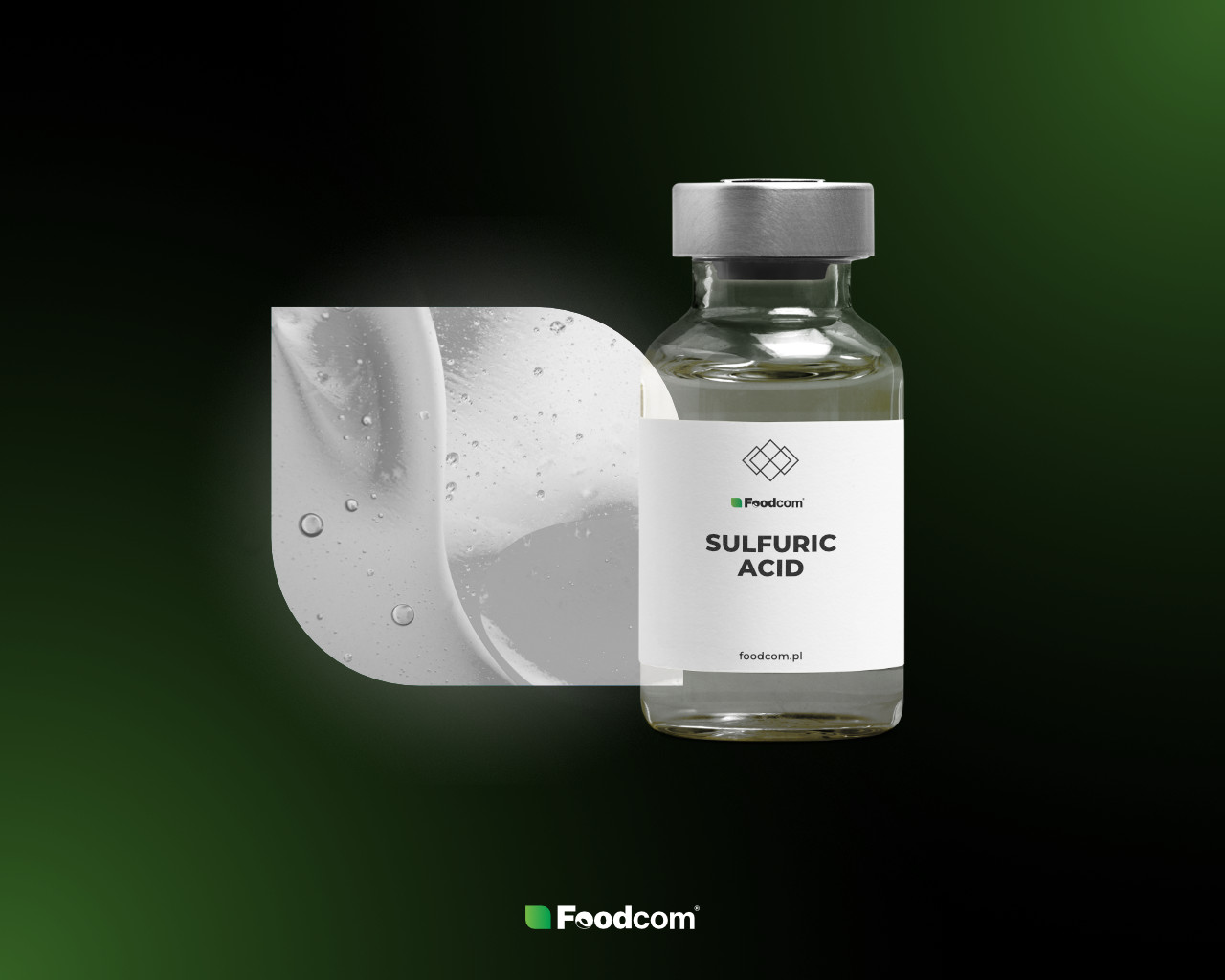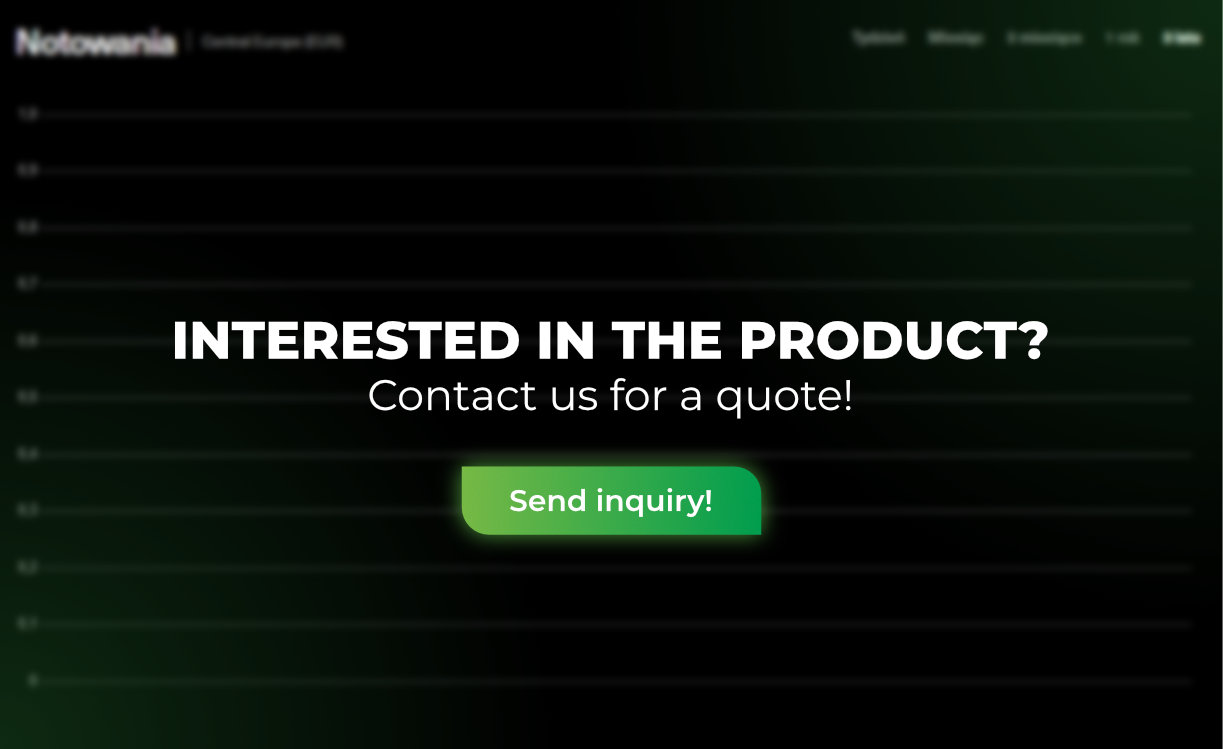 Technical aspects
Anhydrous Sulfuric Acid is a colorless, viscous, and oily liquid that is heavier than water. It has strong hygroscopic properties and absorbs water from its surroundings and even from some compounds. Sulfuric Acid is very reactive and corrosive. It acts as a catalyst, dehydrating agent or pH regulator.
Storage period
The shelf life of Sulfuric Acid is 12 months.
Packaging
Foodcom supplies its Business Partners with Sulfuric Acid in bulk.
Application
The most common use of Sulfuric Acid is to participate in the production of fertilizers. It acidifies water and provides improved soil quality and increased plant growth. It is usually used in the production of superphosphates, ammonium phosphate and ammonium sulfates.
Sulfuric Acid is also widely used in the chemical industry. It is involved in the production of detergents, plastics and other acids such as hydrochloric acid, nitric acid and phosphoric acid. In the petrochemical industry, it is involved in the purification of oils and kerosene.
In industrial processes, Sulfuric Acid is a PH regulator used for water treatment. It removes solid particles with chemicals such as ferric chloride, polymers, and alums, and returns the water to a neutral pH. In addition, Sulfuric Acid is applied as an electrolyte in the production of batteries, in the production of dyes, such as titanium white, and in mining and metallurgy it is used in the enrichment of copper ore.
Alternative names
E513, oil of vitriol, hydrogen sulfate, H2SO4
How to start cooperation with us?
Buy now
We offer express purchase of the product at the price indicated on our website.
---
Payment
Payment is made after contacting our representative to arrange the details of the order.
Transport
We offer two options for delivery – personal collection of the product from our warehouse or commissioning transport.
Buy now
Book
We provide the possibility to reserve the product at the price indicated on the website.
---
Payment
After paying 10% of the order value, the product will be reserved for a period of 3 days. After that, the remaining amount must be paid.
Transport
You can pick up the purchased product in one of our warehouses or let us organize the transport.
Book
Product inquiry
The inquiry is forwarded to the appropriate trader. Our representative will then contact you to discuss the details of the order.
---
Payment
The payment terms will be determined during the business negotiations.
Transport
Convenient transport is organized in cooperation with our logistics department.
Send inquiry

Contact
Reach out to us!
Contact us by the contact form, and get a direct response to your question within four business hours!
Looking for a trusted partner in distribution?
Need a new supplier for your production?
Interested in a product not listed on the website?