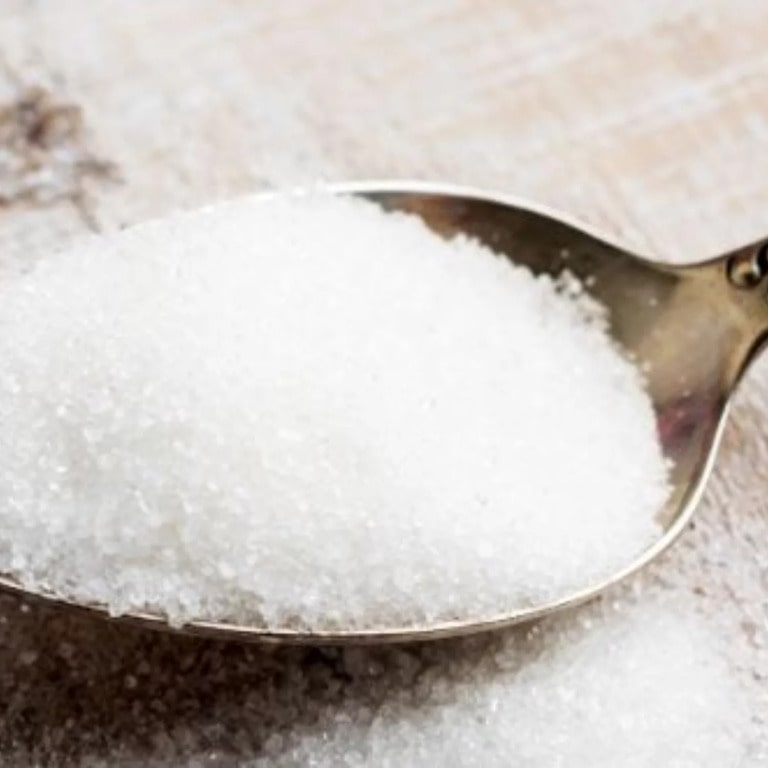 Sucralose, also known as E955 in the food industry, is a synthetic sweetener produced from Sucrose. It is produced by the chlorination of Sucrose. It is a sweetener that is almost completely broken down by the body, so it is calorie-free, although it tastes much sweeter than sucrose. It is easily soluble in water.
Technical aspects
Sucralose comes mainly in the form of an odorless white powder. Unlike other natural sweeteners such as stevia or Xylitol, Sucralose is completely calorie-free and about 600 times sweeter than regular sugar. In addition, it leaves no bitter aftertaste. It dissolves very well in water and is resistant to both low and high temperatures. The structure of Sucralose differs from that of Sucrose because the three hydroxyl groups have been converted into three chlorine atoms, which has a significant impact on the properties, effect and metabolism of this sweetener.
Alternative names: E955, C12H19Cl3O8.
Shelf life
The shelf life of Sucralose is 4 years.
Packaging
Foodcom S.A. offers Sucralose in 25 kg bags.
Applications
Due to its properties, Sucralose is widely used in the food industry, especially in low-calorie products and products for diabetics. It is found in diet foods, but also in desserts, frozen foods, dairy products, jellies or chewing gum. Due to its good solubility, Sucralose is used as a sweetener for beverages, and because of its resistance to high temperatures, it is used in the confectionery industry to sweeten baked goods.
Sucralose is also used in the pharmaceutical industry. As a sweetener, it is an ingredient in medicines, medical foods, and dietary supplements. It also serves as an ingredient in the cosmetics industry, being added to mouthwashes, lipsticks and lip balms or toothpaste.
How to order?
Are you wondering how to order our products? Contact us by sending a message!

Our B2B trade specialists will contact you within one hour of sending your inquiry during office hours. We will provide you with information about the product, its origin, price and method of delivery. We will also help you make a decision as to the choice of a specific product by presenting its industrial applications. As wholesale specialists, we will be able to provide high-level service with transparent trade rules. All trading transactions run smoothly with us!
Why Foodcom?
Our great team of Sales Support will help our Traders conduct the contract and business deals in a smooth and efficient way to ensure the best quality service to all our Business Partners. Our logistics team will take care of transportation and the financial department will be responsible for all matters connected with the financial part of the deal.
Our certificates



Got a question?
Contact us!