Trust built on innovation
Our greatest ambition is to provide our Partners with a transparent method of business. To achieve this, we - Foodcom S.A. as the first trading company in the dairy industry in the world, decided to start publishing prices of dairy products, at which we make commercial and brokerage transactions.
The origins of the company
Foodcom was founded in 2013. Its founder is Aleksander Paciorkiewicz, who is currently the president of the company. Thanks to commitment and a well-developed policy, he managed to gain the trust of customers, and to build a strong team successively implementing his innovative plan. Foodcom regularly records increasing results. In 2018, we were awarded the prestigious "Gazele Biznesu" award for the fastest growing company in the dairy industry.
Opportunity for sellers and buyers
Our innovative approach and solid cooperation with both the largest brands in the world and local enterprises, allowed us to create a company that enjoys the reputation of a trusted partner and connects local business with international markets. Thanks to this, we have been able to provide our clients with a diverse range of products at the best prices on the market. We are able to continue creating connections that are unattainable for the competition.
A comprehensive approach
Foodcom S.A. is not only a team of talented and qualified traders, but also an experienced finance department and a reliable logistics department. This enables us to comprehensively execute even the most demanding transactions. The whole process runs smoothly because each client is assigned a dedicated trader.
The whole world within reach
By employing a team of specialists, in which everyone knows the specificity of the region served, we managed to establish business contacts with companies from 100 countries around the world. Through the careful selection of suppliers, products purchased through Foodcom S.A. they are distinguished by very high quality.
Your Business with our Experience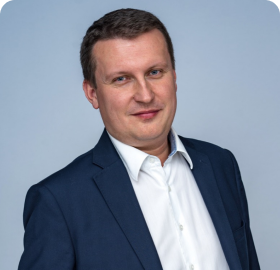 Tomasz Kosiński
Commercial Director, Partner
Committed, Critical, Offensive
After a few years of working in Foodcom I became a Partner in 2019. I co-head the dairy department. In trading, every day looks different and brings new challenges. It's never boring. My job is not only pure trading, but the big part is advising clients.
On a personal note I can say that I am an audiophile and HiFi Equipment collector.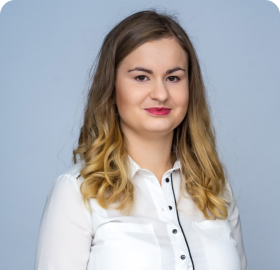 Paulina Szajuk
CFO, Partner
Hardworking, responsible, task-oriented
I was employed at Foodcom SA in 2015 as Deputy CFO. In 2020 I joined the group of shareholders and since 2022 I have been the Financial Director. I like contact with people and I have the ability to think analytically. In addition, I always fulfill the entrusted task, I do not postpone matters for later.
Privately, I am a mother of two daughters – 5-year-old Zuzia and 1-year-old Hania.
Aleksander Paciorkiewicz
CEO, Partner
Creative, visionary, precise.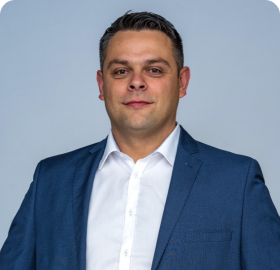 Adam Nikodemski
Partner
Solid, cheerful, willing to keep long-term relationships, fan of Italian food.
I have been working in Foodcom since 2017, and in 2019 I became a Partner. My main area of expertise is the Italian market. In my job I like the excitement and business trips to sunny Italy. I want my Business Partners to know that I always keep my word. When I'm stressed, I turn those emotions into a vein of humour.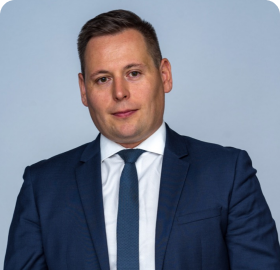 Łukasz Klażyński
Board Member, Partner
My professional career at Foodcom SA started in 2015. Since then, I have come a long way full of interesting challenges and many opportunities to improve my skills. Currently, I deal with the development and supervision of products from the plant department, the feed industry and the food additives industry.
I leave the daily challenges related to professional duties in the office for a moment relaxation from everyday life found in sports such as boxing, gym, and dog walks.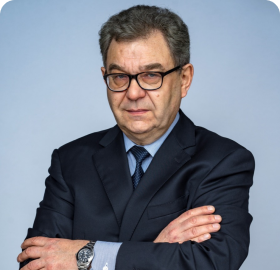 Wojciech Paciorkiewicz
Vice President, Partner
Experienced, but open to new ventures and projects.
I co-founded Foodcom S.A. since its inception, taking care of the financial and administrative side of the company. The dynamic development of Foodcom S.A. I treat it as a personal success. Previously, among others President of Thomson Finance in Poland, President of the Cooperation Fund Foundation. Program Manager at UNDP (UN agency).
I am still interested in technological novelties. I am also a licensed radio amateur.