What else?  24th Edition of Foodcom ADDITIVES Newsletter

Publication date
11 January 2023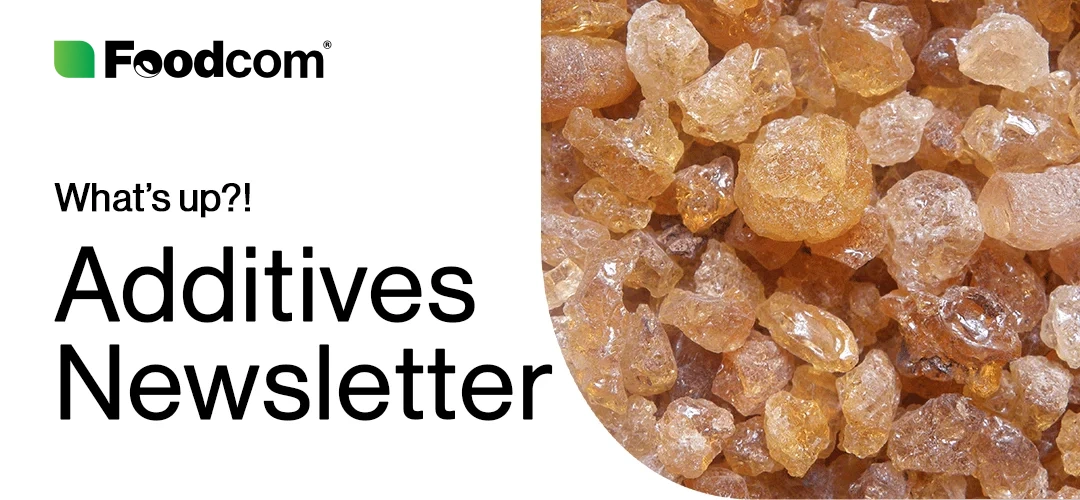 Europe
1 000 tons of animal feed burned in a fire at the Kordin Grain Terminal in Malta
According to the government, 1 000 tons of feed were lost in the fire, while 200 tons were saved. Other goods and raw materials stored in the area were saved from destruction. The fire was caused by natural causes. We knew that feed was on fire, but to this extent?
Mintec has announced the acquisition of Agribriefing
The goal of the merger of these entities is to create a leading global provider of data on agricultural and food markets. The potential new accurate data available in the market probably will not make you stop reading our super entertaining newsletter, right? Right?
Malteries Soufflet, a division of French agribusiness group InVivo, has signed an agreement to acquire Belgian maltster Castle Malting
Castle Malting is one of the world's oldest producers of beer ingredients. The acquisition is part of InVivo's strategy to become the largest malt producer in the world within five years. At least they will not have a problem organizing a liquor to celebrate, that's for sure!
The Americas
Opinions are divided on biofuel blending rules proposed by EPA
The U.S. Environmental Protection Agency has proposed final rules for a renewable fuel standard within the next three years. Selected stakeholders have reacted with enthusiasm, others suggest minor changes, while some call the proposals simply disappointing. Almost all experts agree that biofuels are the future and a market segment worth watching closely.
The decisions of Brazil's new president are hitting the sugar and ethanol industries
The market had expected Luiz Inácio Lula da Silva to reinstate federal taxes on gasoline and ethanol upon taking office, but he issued a decree exempting these two products. It was expected that the reintroduction of taxes would benefit ethanol, which should increase its market share since taxes on gasoline are usually higher, and sugar, since mills would have an incentive to produce more biofuel and less sugar, which would affect the quantity available on the market and the price.
USDA has announced its latest investment plans
Among the areas that will receive more funding is domestic fertilizer production. The goal of the increased funding is to reduce input costs for farmers and promote competition in agricultural markets. In addition to fertilizer production, USDA also plans to invest in meat processing, natural disaster and pandemic assistance programs, and better risk protection for underserved farmers in the near future. 
Asia & Oceania
India will soon seek bids to build plants to produce so-called green hydrogen
Green hydrogen is hydrogen produced using renewable energy. India is currently implementing a two-billion-dollar plan to increase the use of green hydrogen in fertilizer and steel production to reduce emissions and make India a major exporter in this sector. Green hydrogen is expected to replace hydrogen derived from other sources as much as possible.
Insect producer Protenga has announced plans to accelerate the company's growth with investments from Yield Lab Asia Pacific, SEEDS Capital and JBI Innovations
The latest investments will be used to build an insect farm production platform and commercially develop a portfolio of pet and aqua feed products. Has anyone figured out how insect farms prevent insects from escaping their pens?
South Korean feed producers are struggling with low sales due to supply chain disruptions, as well as high raw material prices, energy costs and other production costs
Many are introducing new solutions: Farmsco, for example, has built a new flake feed plant to improve supply and quality control in the domestic market, and Nonghyup Feed recently partnered with the National Livestock Cooperatives Federation to build a new compound feed plant in Dangjin City, Chungnam Province. As they say, modern problems require modern solutions.