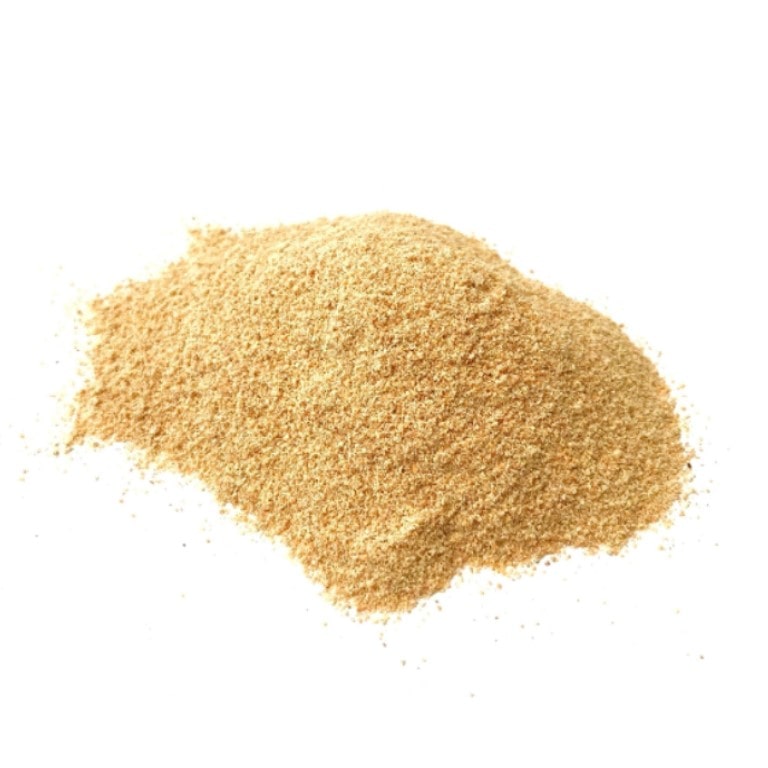 Choline Chloride 60%, also known as Vitamin B4, is an organic chemical compound that supports the proper functioning of the liver and accelerates the synthesis of acetylcholine. It is also used as an ingredient in animal feed. Choline powder is obtained by spraying and thoroughly mixing aqueous choline chloride onto a cereal carrier which is then dried.
Technical aspects
Choline Chloride 60% is a fine, loose granular powder with a light-brown color. It has a slight smell characteristic of choline. Choline Chloride is a very hygroscopic substance.
Alternative names: Vitamin B4, choline chloride hydrate, choline chloride solution, choline chloride powder, C5H14ClNO.
Shelf life
The shelf life of Choline Chloride 60% is 24 months when stored in closed bags at room temperature. Bags should be kept tightly closed and protected against moisture, use immediately.
Packaging
Foodcom supplies its Business Partners with Choline Chloride 60% in 25 kg bags and in Big bags.
Applications
Choline chloride supports the immune system of animals. It is also known to increase fertility, accelerate weight gain and improve the quality of litter eggs.
How to order?
Are you wondering how to order our products? Contact us by sending a message!

Our B2B trade specialists will contact you within one hour of sending your inquiry during office hours. We will provide you with information about the product, its origin, price and method of delivery. We will also help you make a decision as to the choice of a specific product by presenting its industrial applications. As wholesale specialists, we will be able to provide high-level service with transparent trade rules. All trading transactions run smoothly with us!
Why Foodcom?
Our great team of Sales Support will help our Traders conduct the contract and business deals in a smooth and efficient way to ensure the best quality service to all our Business Partners. Our logistics team will take care of transportation and the financial department will be responsible for all matters connected with the financial part of the deal.
Our certificates



Got a question?
Contact us!