Summary
Table of contents
The new outbreak of the Covid-19 virus and the imposition of quarantine in one of China's provinces, as well as the news that China is considering possibility of providing aid to Russia, have been the main factors affecting global market prices recently. Concerns that it will lead to sanctions from the West against Chinese companies, caused a collapse in the value of shares of Chinese companies, which lost $2.1 trillion during the day. Want to learn more?

With us, you'll never miss a thing!



PROTEINS
Potato protein

Prices continue to rise. Most major producers are already sold out. Increasing popularity of potato protein due to its high nutritional value is contributing to the growth of prices. The current demand for potatoes is outstripping the available supply and potato imports are up over 130%. In general, the potato market is unsettled due to the war in Ukraine. For now, it is not clear how Egyptian imported potatoes will reach the Russian market.

Pea protein

The growing interest in pea protein is primarily due to its unique advantages over other sources, such as animal protein or other plant sources. This protein source may prove to be a good and primarily available substitute for potato protein.

Vital wheat gluten

Since mid-February, the price of wheat trade has risen by 50%. Vital wheat gluten prices are already high and are not likely to fall. U.S. and European wheat futures rose as export curbs by Russia fuelled concerns about global supply disruptions following Moscow's invasion on Ukraine.

Bakeries are looking for alternatives because there are big shortages in the availability of the product.

Hydrolyzed WG

Latest crop ratings for U.S. wheat, are confirming poor conditions in drought-affected states. Hydrolyzed wheat gluten is almost impossible to find. Exports of corn and soybeans from the United States are slower than last year. Despite problems with corn supplies from Ukraine and a poor soybean harvest in Brazil, China has not yet seen an increase in demand. Product availability is almost nonexistent.



STARCHES & SUGARS
Dextrose

Dextrose is mainly made from wheat and corn, the prices of which are rising and thus dextrose has also become more expensive. The situation is uncertain. Demand is very high and strong, feed grade is sold even above food grade. Raw products are being blocked due to disruptions in supply chains.

Corn gluten meal

Prices for corn gluten meal have increased. The product continues to be a desirable source of protein for producers. When it comes to alternative sources, corn can be a great choice. Unfortunately, expect gluten corn meal prices to rise as a result, as there are few low-cost sources with good protein levels left.
Learn about Urea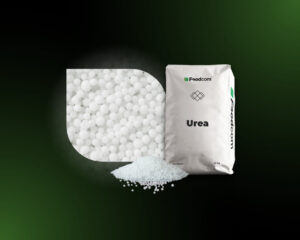 ---
Technical aspects
Urea is strongly hygroscopic and is in the form of a white granule. It is white, crystalline and odorless. It does not dissolve in fats. It is usually found in concentrations of 45%, 40% and 30%. Urea has a strong antiseptic, exfoliating and regenerating effect. It also has keratolytic properties – it splits keratin chains, which helps to reduce the thickness of the horny layer.
---
Application
Urea is most commonly used as an ingredient in fertilizers. It is used on almost all soils except those with a very acid reaction or on freshly calcareous soils. It helps in growing crops, vegetables, flowers, trees, fruit bushes or lawns. It is also an ingredient of sprays.
It is also used in exhaust gas cleaning, as a reducing agent in catalytic converters, in the production of urea-formaldehyde resins, adhesives and explosives. And in laboratories, it is a powerful denaturant for proteins and increases their solubility.
Urea is also used in the manufacture of cosmetics. It is a humectant, has hygroscopic properties, moisturizes and strengthens the skin barrier, which is why it is included in the composition of creams or ointments. It also has exfoliating properties, so it is included in the composition of foot creams. Urea is also a soothing substance, which is why it is added to cosmetics for acne-prone skin.
In animal feed, Urea is a relatively inexpensive source of nitrogen and helps improve food intake and digestion. It is a means of supplementing proteins in animals, which contributes to weight gain.
As a food additive, Urea can be found under the symbol E927b. It is used as a binder in chewing gum and baked goods.