21st Edition of Foodcom PLANT-BASED Newsletter

Publication date
28 October 2022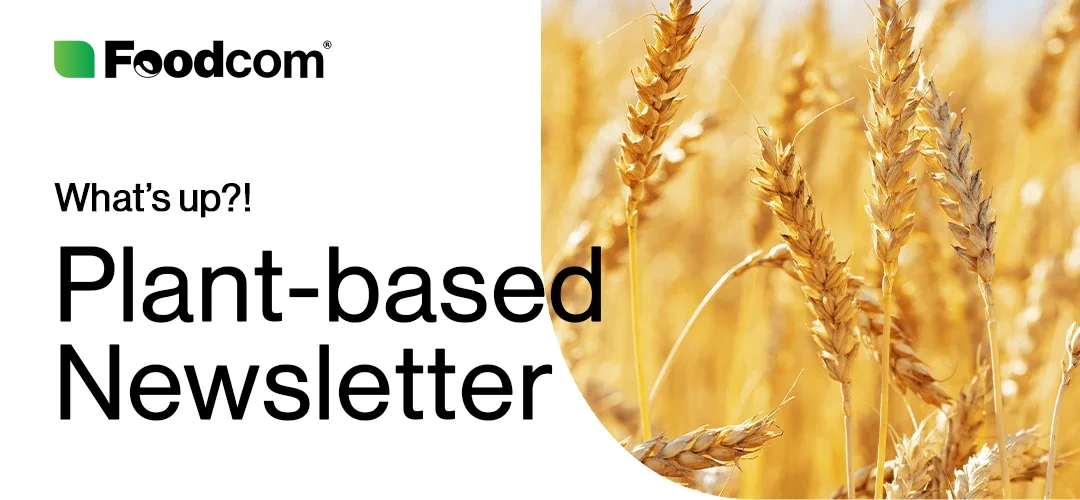 We are living in very interesting times in terms of developments in the market for plant-based products. A lot is happening when it comes to the food grade sector of individual products. This is not particularly surprising – regardless of any circumstances, economic problems or geopolitical unrest, people need to eat, so it is only natural that the ingredients used in food production are in constant demand.
On the other hand, the feed grade sector has yet to take off: the grain harvest has recently ended, leaving farmers with a relatively large selection to choose from. Major changes can be expected in the coming weeks because, first, it will soon be too cold to feed animals in pastures and, second, farmers' feed supplies are likely to run out soon, forcing them to replenish their stocks. It is also worth-mentioning that the European meat market has been a little less busy lately and prices have dropped slightly, which is likely to affect both feed prices and demand for food-grade products.
It is not as if nothing is happening on the market as far as the feed grade of plant-based products is concerned. Currently, the market for feed products is dominated by offers for the first quarter of next year. At the same time, we are seeing increasing interest in lower-protein varieties that have more affordable prices. Inflationary pressure is one reason forcing feed producers to look for less expensive substitutes.
With us, you'll never miss a thing!
Corn Gluten Meal
The lack of intense activity in the Corn Gluten Meal market can be misleading because we are seeing movement starting to begin. Due to the aloof interest, prices for the product are lower than in the summer, so now is definitely a good timing for buyers. Demand for the first quarter of next year is increasing, and some suggested that this trend will continue to grow over time.
Native Corn Starch
There is a significant commotion regarding the different types of Corn Starch – both Native and Modified – and this trend is reflected in many inquiries about these commodities. Corn Starch is of particular interest to food, meat and sauce manufacturers who appreciate its thickening, binding and stabilizing properties.
Potato Protein
One might say that the market for Potato Protein is very quiet, but the tide will (probably) turn quickly before the upcoming holiday season. Nevertheless, at the moment there are not many offers on the market for this product. When the current ones run out, activity regarding this commodity will increase.
Native Potato Starch
It is impossible to overlook the high market activity in Native Potato Starch. At the same time, the raw material is hard to find and is sold at a very high price. There is no doubt that the developments related to this product should be followed with special attention in the near future.
Vital Wheat Gluten
As with other products, not much is happening with feed grade. At the same time, food grade is attracting a lot of interest, and there are inquiries for Q4, Q1, and Q2, or even the entire next year. The question of prices for the first quarter of 2023 remains open, as producers are announcing high prices per kilo that the market is not yet reflecting. Much of the demand comes from North America, and traders there are willing to accept higher prices than the rest.
Hydrolyzed Wheat Gluten
Companies that have been using Hydrolyzed Wheat Gluten on a daily basis are largely switching to Soy Flour due to cheaper prices. Nevertheless, typical demand in Europe is emerging for Q1 of 2023.
Soy flour NON – GMO
Due to heavy rains in Ukraine, this year's soybean crop is smaller and of lower quality than expected. As a result of the ongoing military actions, the area under cultivation has decreased by up to 30%. In addition, an increase in the price of the genetically modified variety has been observed. It is expected to continue its upward trend.