170th Edition of Foodcom DAIRY Newsletter
22 March 2023
Reading time: 8 minut

Publication date
22 March 2023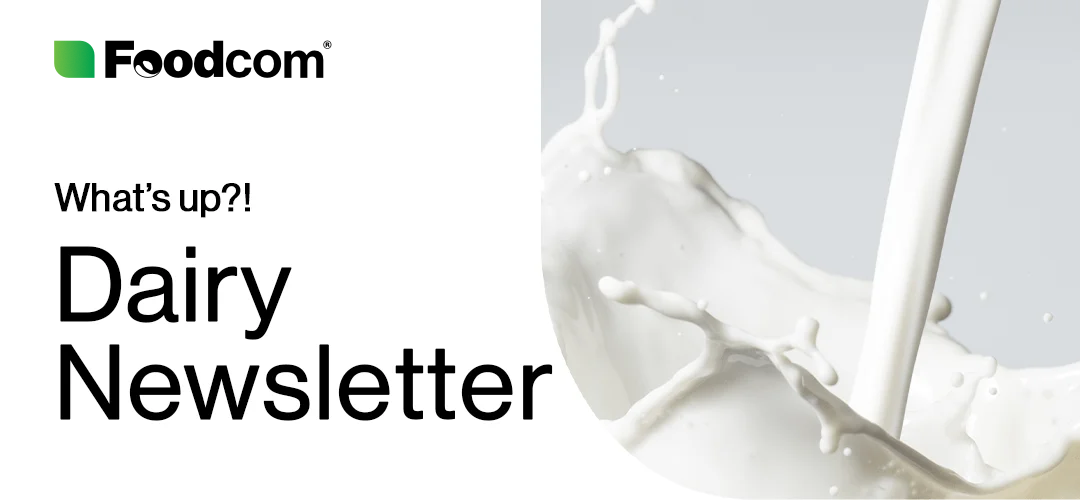 Undoubtedly, this is a time when it is important to keep a regular eye on changes in the dairy market. Although there are offers for practically all products, one can speak of a kind of slowdown. Apparently, waking up from hibernation is not easy for everyone, or something.
The latest data shows that liquid milk purchased by consumers is one of the main pillars of the Australian dairy industry. The astonishing thing is that someone must have actually verified this… Milk is important to the dairy industry? Impossible!
What else has been happening in the dairy market? Read this excellent newsletter and you will find out.
Continue reading to learn about this week's market insights.
With us, you'll never miss a thing!
Skimmed Milk Powder
The situation on the powder market remains largely stable. There are offers, especially for older products. Stocks are full and buyers often wait until the last minute to make a purchase as they receive offers several times a day. The low export prices are not always as favorable as they could be because of the high transport costs.
Butter
There was a decent volume of Butter traded last week. Considering all dairy products, Butter could be called a "happy product" as people sought to meet their needs for the coming weeks with the lower prices of Butter offered in Poland and Ireland. At the same time, producers complain that these prices are below their production costs (Cream valorization). Although the farmer's milk procurement price has fallen, expectations of further reduction are becoming stronger.
WPC 80 Instant
With the current reduced Whey Protein Concentrate prices, we see that buyers do not mind and accept the current price level, which translates well to the domestic retail market. While in recent years there was a race to see who would offer the cheaper whey, the U.S. or the EU, today the products are almost equal in price on their respective continents.
Gouda/Edam
Last month's situation has been erased by the availability of milk on the market. The producers have the best liquidity for the production of Cheese. Nevertheless, the regions of CEE do not have the same problems with a higher percentage of available milk on the market. They therefore keep sales at the upper end, where their local sales are accepted by buyers accustomed to the product of their origin.