Summary
Table of contents
This is our summary of the week 35 on the European dairy market divided into 4 main categories.



Powders

Prices for SMP are going up with a strong demand from the Middle East. The persistently very high price of the raw milk maintains the upward trend in powder prices. Many dairies do not dry their milk, because the sale of raw material is more beneficial. SMP is offered in the range of 2.60 – 2.64 EUR/kg EXW DE/FR/NL/PL.

Prices for FCMP are steady, but as inventories are tight, this situation might change soon. FCMP offered in the range of 3.15 – 3.20 EUR/kg EXW IE/FR/DE/PL. SWP is still increasing, even though the export demand is not strong. A lot of end customers also come back with inquiries about the WPC 80 for Q4-2021. Fewer and fewer offers from producers.

Cheese

The high price of milk increased the prices of cheese. Gouda / Edam is offered in limited quantities in the region of 3.20 – 3.25 EUR/kg EXW DE/NL. Cheddar is offered in the area of ​​EUR 3.55/kg EXW UK/IE. Last week, we also saw increased interest in Cagliata.

Butter

The demand for butter is picking up. Extremely high price of the raw material – cream – means that the cost of producing fresh butter in a block is about 4.45 EUR/kg EXW PL. On the flip side, frozen butter in blocks is offered in the range of 4.15 – 4.25 EUR/kg EXW PL. AMF/Butteroil is also very popular and is offered above 5.10 EUR/kg.

Liquids

Cream is offered in Poland in the range of 5.45 – 5.50 EUR/kg DAP PL. The price of cream has increased by around 20% in recent weeks. Small amounts of raw milk available, as seasonal decline is already happening.
Learn about Butyl Acetate (BUTAC)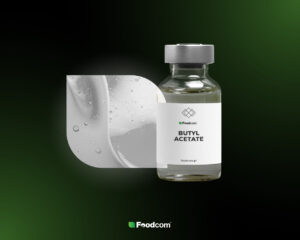 ---
Technical aspects
Butyl Acetate is in the form of a colorless liquid. It has a pungent but slightly fruity odor. It is highly flammable. Butyl Acetate is slightly soluble in water, but is highly miscible with alcohols, esters, and glycols. It is moderately volatile, evaporating fairly quickly, and is miscible with all conventional solvents.
---
Application
Because of its volatility and miscibility with other solvents, Butyl Acetate is used as a solvent in the production of paints, varnishes, coatings, leather, and resins. Butyl Acetate ensures that these products have the right consistency.
Butyl Acetate is also applied in the production processes in the cosmetics industry The ingredient here plays the role of a solvent dissolving nitrocellulose. As a result, the products spread more easily and dry faster. In the manufacture of perfumes, it is a fragrance due to its fruity odor.
In the pharmaceutical industry, it is often used as a solvent or as a substance for extracting oils and coatings.