Poultry Blood Meal 88%
Poultry blood meal is obtained from fresh blood collected from poultry animals. The blood is preserved on-site to avoid coagulation and later transported to the processing plant. It is then centrifuged to remove any foreign particles and spray dried. Such a process enables the preservation of higher lysine content.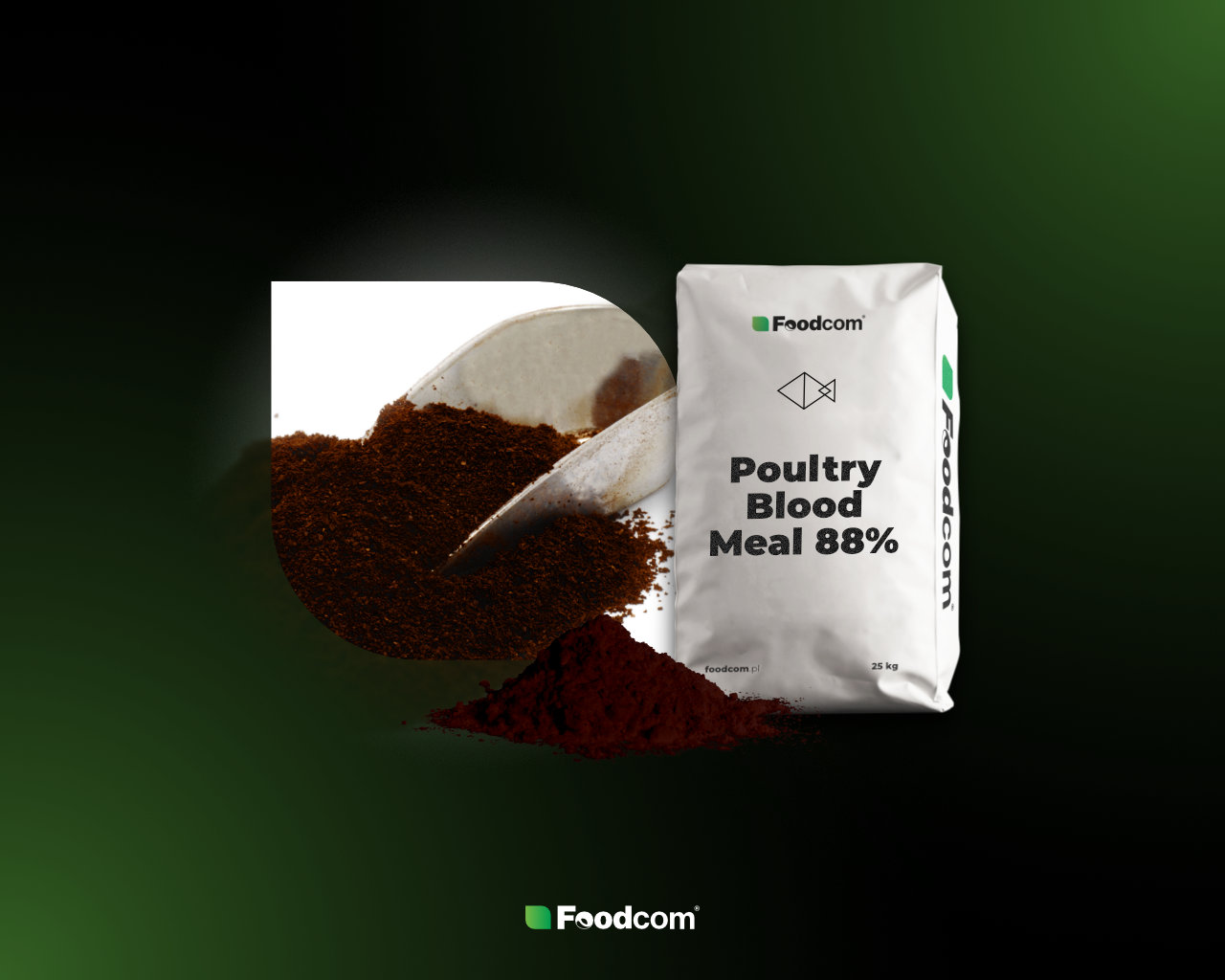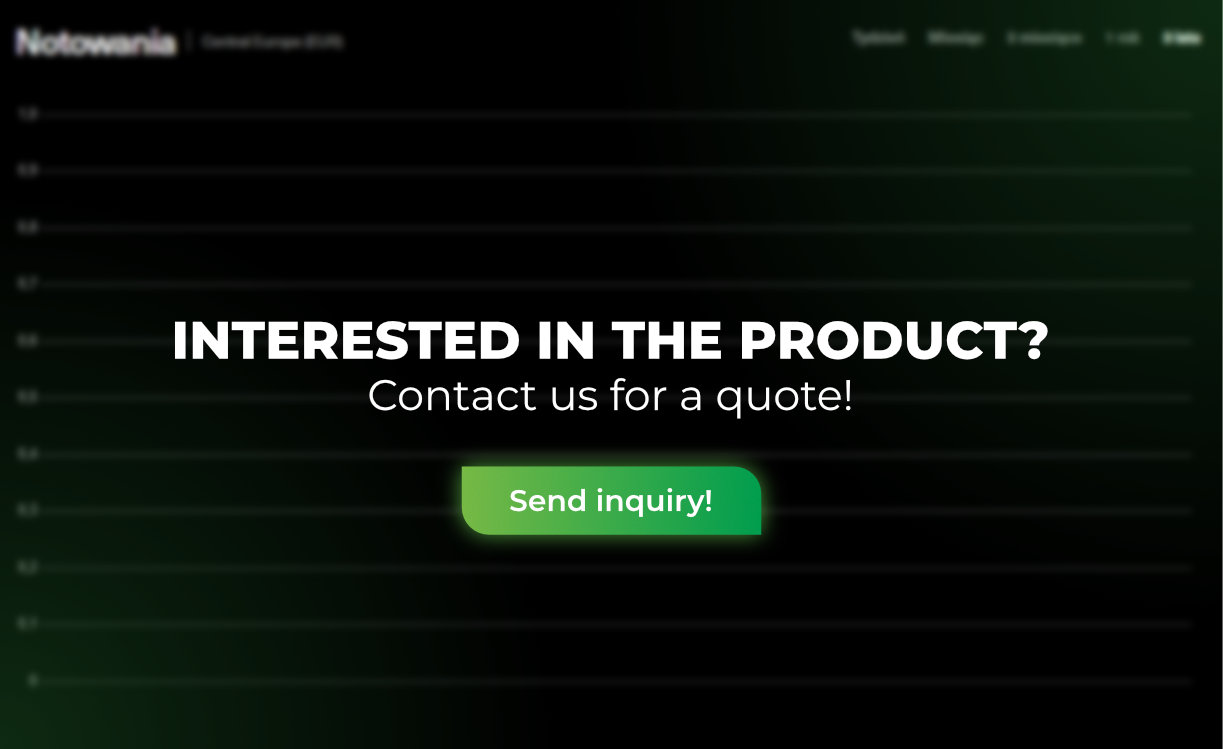 Technical aspects
Supplying animal feed with poultry blood meal enriches the diet with proteins while also providing a set of nutritional components such as lysine, vitamins, and minerals. The high content of protein enhances tissue formation while lysine ensures the proper functioning of enzymatic reactions and carbohydrate metabolism. Poultry blood meal is also highly digestible and easy to mix with other additives. The final product comes in the form of a dark-red loose meal without lumps or foreign particles.
Storage period
The shelf life of Poultry Blood Meal 88% is 3 months. The product should be stored in a dark, dry, and well-ventilated warehouse.
Packaging
Foodcom supplies its Business Partners with Poultry Blood Meal 88% in polypropylene bags of 800 – 1400 kg.
Application
Poultry blood meal is a popular additive to animal feed where higher protein content is desired. It is commonly used as an ingredient in aquaculture and pet food.
Alternative names
blood meal, animal blood meal
How to start cooperation with us?
Buy now
We offer express purchase of the product at the price indicated on our website.
---
Payment
Payment is made after contacting our representative to arrange the details of the order.
Transport
We offer two options for delivery – personal collection of the product from our warehouse or commissioning transport.
Buy now
Book
We provide the possibility to reserve the product at the price indicated on the website.
---
Payment
After paying 10% of the order value, the product will be reserved for a period of 3 days. After that, the remaining amount must be paid.
Transport
You can pick up the purchased product in one of our warehouses or let us organize the transport.
Book
Product inquiry
The inquiry is forwarded to the appropriate trader. Our representative will then contact you to discuss the details of the order.
---
Payment
The payment terms will be determined during the business negotiations.
Transport
Convenient transport is organized in cooperation with our logistics department.
Send inquiry

Contact
Reach out to us!
Contact us by the contact form, and get a direct response to your question within four business hours!
Looking for a trusted partner in distribution?
Need a new supplier for your production?
Interested in a product not listed on the website?