Summary
Table of contents
This is our summary of the week 26 on the European dairy market divided into 4 main categories.



Powders

There is no reason for skim milk prices to drop drastically, as there are low milk volumes and high temperatures all over Europe. However, last week we saw many SMP offers around 2.50 EUR/kg EXW. Perhaps it is a temporary situation caused by the opening of borders and vacation trips. The quantities are getting larger and price reductions for powders might begin. Purchasers from Asia might change the course of events. Whey slightly weaker. WPC80, consistently stable and high. However, a lot of people are already contracted for Q3-2021, which is an important fact.

Cheese

Although the holiday season has started, there are a few inquiries from the European market for Dutch type cheeses and mozzarella. We can say that the last week was quite calm. We had more inquiries came from Cheddar and from export destinations. Some buyers are looking for Cagliata and cheese for shredding.

Butter

Despite the German discounter contract signed at the level of EUR 4.08/kg – there were many offers from UK/IE and Western Europe in the vicinity of 3.78 – 3.80 EUR/kg EXW. This puts the offer below production costs, which is now in PL is around 3.95 EUR/kg EXW. Last week was pretty lull and not many contracts were closed. Butter cubes and AMF are also in retreat. We can deduct that part of buyers already secured their quantities and went on holidays.

Liquids

Raw and skimmed milk prices strengthened last week as the availability was lower. In Western Europe SMC price increased by as much as 100-150 EUR and was hard to obtain. SWC, on the other hand, stays at the same level. Surprisingly, cream prices decreased by the end of the week. We have to wait and see what will happen next.
Learn about Hydroxypropyl Distarch Phosphate (E1442)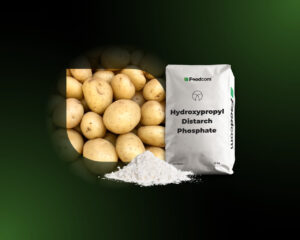 ---
Technical aspects
E1442 Modified Starch has the form of a powder. It has a white color and an odor typical of starch.
---
Application
E1442 Modified Starch is mainly used as a stabilizing and thickening agent. The raw material is used in the production of ice cream, dressings, marinades, frozen desserts and cakes.