What else? 27th Edition of Foodcom PLANT-BASED Newsletter

Publication date
18 January 2023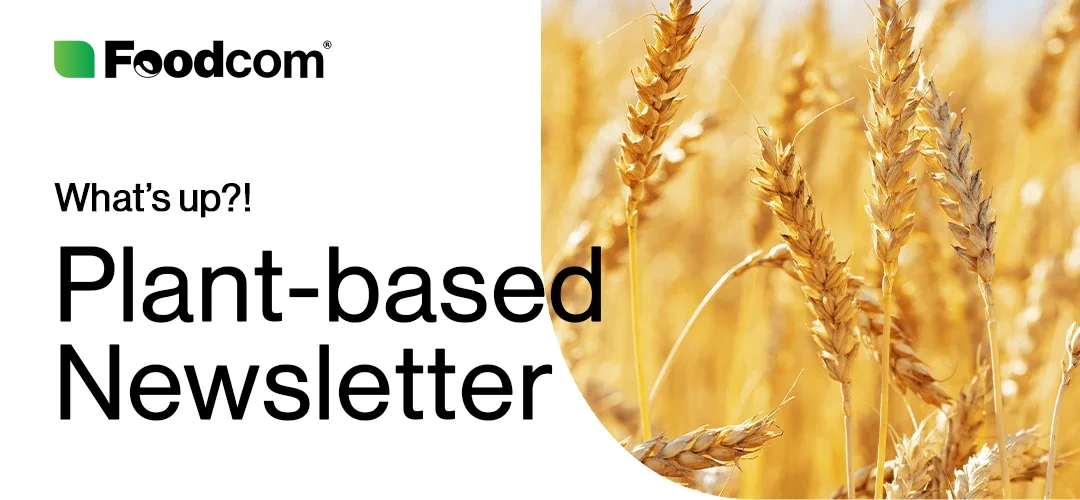 Europe
Unusually high temperatures in Europe in late December and early January have brought cereal crops out of their winter dormancy
The situation raises concerns that the coming drop in temperatures could damage fields that were generally in good condition. Subsequently, harvests would be smaller or of poorer quality. It seems that some people were not convincing enough when they sang "Let it snow" in early December.
Polish scientists are working on using byproducts from oil seed processing to produce plant-based dairy substitutes
Oil seed processing produces so-called "oil cakes," which in most cases have not been used until now. However, scientists from Szczecin have developed a technology to process them to produce vegan yogurts and kefir. The resulting products are said to be not only healthy, but also produced with the zero-waste spirit. Would using those dairy replacements to bake cakes be the highest form of inception?
The United Kingdom closed 2022 with another record on its books
Unfortunately, it is record high inflation. In the case of food prices, it was as high as 13.3%, the highest since data collection began in 2005. Many fear another difficult year, and high energy and feed prices give no cause for optimism. Inflation remains literally a bread-and-butter issue for the British.
The Americas
2022 was difficult, or at least challenging. Not only for businesses and consumers, but also for… Corn
A recent USDA report clearly shows that the U.S. corn crop has reached its lowest level since 2008. The reason for this unsatisfactory crop is mainly due to extreme weather conditions, primarily the drought that has long plagued the United States. Growing this crop has definitely not been a can of corn lately!
Brazil has begun harvesting potentially record-breaking amounts of soybeans
USDA forecasts that Brazil's soybean harvest for the 2022/23 season is expected to reach 153 million tons, a record high, especially compared to the 127 million tons harvested the previous season. As the saying goes, never soy never when it comes to record harvests.
The drought in Argentina is getting worse
Experts speak of the worst drought in 60 years. The extreme weather conditions are affecting the crops so badly that government estimates for their production this season are being reduced from week to week. There has been light at the end of the tunnel, but experts indicate that Argentines will have to wait until March for the longed-for rains. In the coming weeks, a change in the situation would literally be like a drop of rain in a drought.
Asia & Oceania
Adverse weather conditions have reduced the Indian sugarcane crop and are limiting sugar production
Currently, India is forecast to produce 34.3 million tons of sugar in the 2022/23 season, down 4% from the previous forecast. The reason for the adjustment is mainly due to excessive rains that hit India in September and October, resulting in lower yields. Not very sweet news, right?
Tensions are rising between leading palm oil producers and the European Union
The tensions have been felt for several years and are primarily related to the EU's anti-deforestation policy, for which palm oil production is largely blamed. The most recent regulation was introduced last December. In response, Malaysia threatened to completely halt shipments of crude oil to the European Union.
India will stop duty-free imports of raw soybeans from April 1
The world's largest importer of vegetable oils has made regulatory changes to support local oil farmers. In May, 2 million tons of duty-free imports of soybeans were approved in 2022/23, and it was initially suggested that another 2 million tons of duty-free imports would be approved in 2023/24. Undoubtedly, plans have changed, which will certainly have a positive impact on interest in palm and sunflower oil in India.