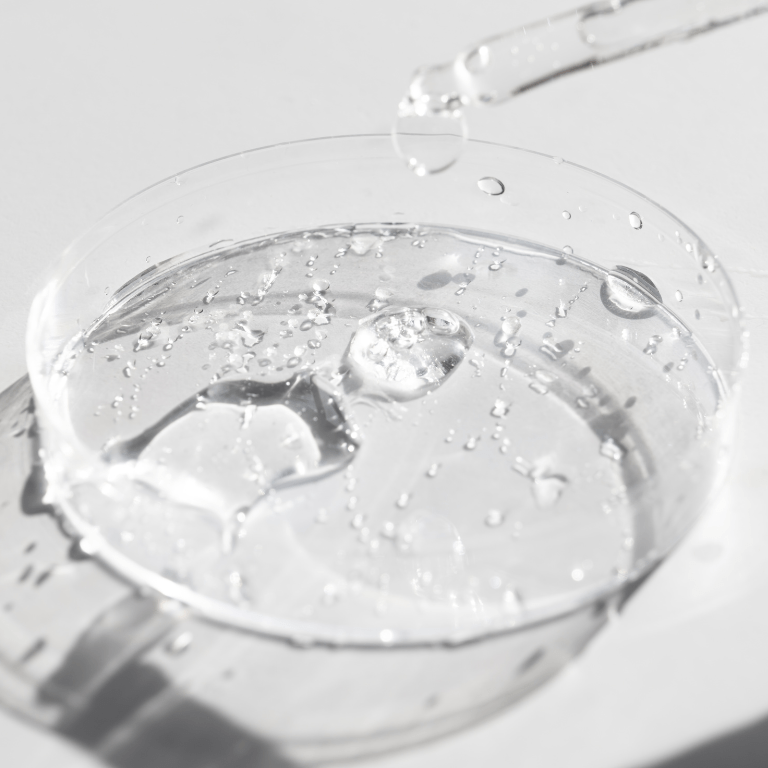 Glycerol, also known as Glycerin, is a type of carbohydrate called a sugar alcohol or polyol. In terms of structure, it is the simplest trivalent alcohol. Natural sources of Glycerol include vegetable fats and animal fats. It can also be obtained synthetically by chlorination of propylene. Because glycerin is one of nature's most valuable and versatile chemicals, it is used in a variety of industries as a humectant, plasticizer, emollient, sweetener, bulking agent in low-fat foods, and more. As a food additive, it has the symbol E422.
Technical aspects
Glycerol is an odorless, colorless and viscous liquid with a sweet taste. Because of its three hydroxyl groups, it is completely miscible with water. When exposed to humid air, Glycerol is highly hygroscopic and absorbs water as well as some gasses. Glycerol has moisturizing and degreasing properties in low concentrations, while it has disinfecting and drying properties in high concentrations.
Alternative names: glycerine, glycerin, glicerin, glycerol 99%, E422, C3H8O3.
Shelf life
The shelf life of Glycerol is 24 months. The product can be stored at room temperature.
Packaging
Foodcom provides its Business Partners with Glycerol in liquid form, in IBC type containers.
Applications
In the food industry, Glycerol can be used as a solvent for flavors and food colors. In foods, it is a humectant, an emulsifier, and maintains the desired moisture content of products; for example, it protects baked goods from drying out. As E422, it is a preservative because it binds water, limiting the growth of pathogenic microorganisms.
Glycerol is used in the cosmetics industry in the manufacture of gels and in personal care items, including cosmetics and hair care products. It helps bring moisture to the surface of the skin – it absorbs water from the environment and stores it in the skin. It is also an ingredient in glycerin soap, which is designed for sensitive skin. Glycerol also has antibacterial and antiviral properties, so it is used to treat wounds and burns.
In the pharmaceutical industry, Glycerol is a component of the heart drug nitroglycerin, which dilates blood vessels and is used in patients with coronary heart disease.
In addition, the use of Glycerol is widespread in the manufacture of many modern protective coatings, such as automotive paints and exterior paints. When used in tanning, its hygroscopic properties dry out the skin.
How to order?
Are you wondering how to order our products? Contact us by sending a message!

Our B2B trade specialists will contact you within one hour of sending your inquiry during office hours. We will provide you with information about the product, its origin, price and method of delivery. We will also help you make a decision as to the choice of a specific product by presenting its industrial applications. As wholesale specialists, we will be able to provide high-level service with transparent trade rules. All trading transactions run smoothly with us!
Why Foodcom?
Our great team of Sales Support will help our Traders conduct the contract and business deals in a smooth and efficient way to ensure the best quality service to all our Business Partners. Our logistics team will take care of transportation and the financial department will be responsible for all matters connected with the financial part of the deal.
Our certificates



Want to start a cooperation?
Inquire for a customized quote