Summary
Table of contents
The most recent tender – event 289 – on Tuesday, August 3 with the GDT Price Index down 1.0%. A total of 24,084MT of product was sold on the day.
Key results:
AMF index up 1.3%, average price US$5,668/MT;
Butter index up 3.8%, average price US$4,589/MT;
BMP index down 8.0%, average price US$3,246/MT;
Ched index up 0.7%, average price US$4,065/MT;
LAC index down 3.1%, average price US$1,094/MT;
SMP index up 1.5%, average price US$3,020/MT;
SWP not offered;
WMP index down 3.8%, average price US$3,598/MT.
Learn about Copper Chloride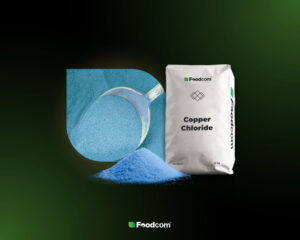 ---
Technical aspects
Copper Chloride is a blueish-green powder that is slightly soluble in water, but highly soluble in concentrated Hydrochloric Acid.
---
Application
Copper chloride is used worldwide and is a safe and bioavailable source of copper that is perfect for feeding livestock. Complications commonly associated with other forms of copper do not occur with this product. This ingredient can help solve problems associated with oxidation, discoloration, caking and nutrient loss in feeds and premixes.