Summary
Table of contents
Global Dairy Trade Event 286 concluded with the GDT Price Index down 1.3%.
Key results:
AMF index up 0.6%, average price US$5,687/MT
Butter index down 1.7%, average price US$4,612/MT
BMP not offered
Ched index up 0.2%, average price US$4,328/MT
LAC index up 0.4%, average price US$1,240/MT
SMP index down 1.7%, average price US$3,356/MT
SWP index not available, average price not available
WMP index down 1.8%, average price US$3,997/MT
Learn about "Sodium Benzoate"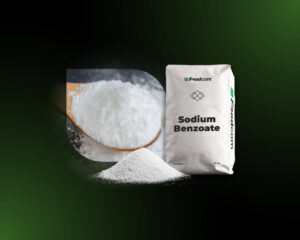 ---
Technical aspects
Sodium Benzoate helps to maintain the freshness of food by slowing or preventing changes in color, flavor, PH and texture. It contains no ingredients of animal origin, so it can be used in the production of food articles for vegans. Sodium Benzoate appears as a white, odorless crystalline powder.
---
Application
In the cosmetic industry, Sodium Benzoate can be found in face and body washes, lotions, creams, cleansing products, hair care products, eye creams, baby creams and oral hygiene products. Sodium Benzoate provides as a preservative in some over-the-counter and prescription medications, especially liquid medications such as cough syrup.
Sodium Benzoate can also act as a lubricant in the manufacture of pills and makes the tablets transparent and pliable so that they dissolve quickly after swallowing. Larger amounts of Sodium Benzoate are prescribed to treat elevated blood ammonia levels. A new use is the formulation of Sodium Benzoate in plastics such as polypropylene to improve strength and clarity.