36th Edition of Foodcom PLANT-BASED Newsletter
26 May 2023
Reading time: 7 minut

Publication date
26 May 2023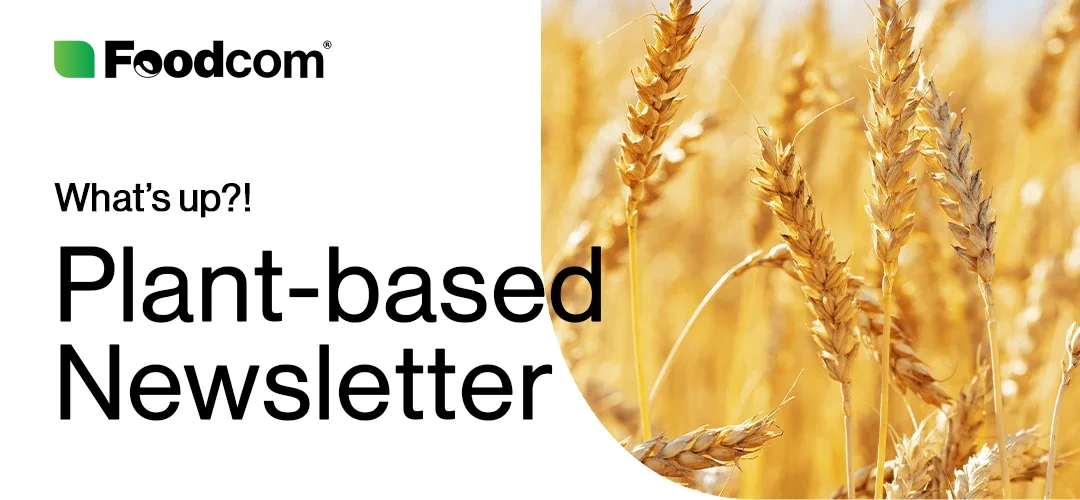 The plant-based sector remains sleepy and somewhat slow. Many are still just looking around, or, as we wrote recently, kicking the tires, although it must be said that there are early signs of a turnaround. We see several factors currently having the biggest impact on buying decisions (or lack thereof).
First, we are deeper and deeper into a time of year when consumers (and other living creatures) are consuming more sugary drinks and ice cream. Certainly, manufacturers of these products, whose inventories are not large enough to go an entire season without purchases, will soon be responsible for noticeably increased market traffic.
Second, many purchasing managers have certainly already begun planning for the vacations. Consequently, they have already started, or will soon begin, to make increased and more frequent purchases to secure their business for the period when they disappear for a few weeks during the summer.
Of course, there is also the possibility that the genuinely interested buyers have looked at what they were supposed to look at, examined the samples they were supposed to examine, kicked the tires they were supposed to kick and are about to make actual purchases, which will also have a positive impact on the market.
Native Starches
As the trends we are observing in the market show, Native Starches are now being used to a large extent to produce Modified Starches. As for the situation with certain products, Native Corn Starch is in great demand. Once again, numerous inquiries have been received for this product, with potential buyers interested in both small bags and other types of packaging. It appears that the increased demand is due to its use in FMCG production. Native Wheat Starch may not arouse as much interest, but its availability on the market is definitely satisfactory.
Modified Starches
The demand for starches is currently directed primarily at Modified Starches. In this category, it remains high and has been growing for some time. We receive inquiries from sauce manufacturers, among others. The varieties most in demand are those intended for cold applications, which are in very short supply on the market. We receive requests for various types of E1442 and E1422. Many people also ask for Modified Tapioca Starch.
Proteins
Vital Wheat Gluten is proof that the tire-kicking season we recently wrote about is not over yet. There are more and more inquiries about this product. Far more people are asking for samples and availability than are actually willing to sign contracts. At the same time, it looks like some people are willing to switch manufacturers whose products they have been using (after checking the quality of the samples, of course) as low prices become more important. Rice Protein feed grade is also in high demand, which is certainly because it is a relatively cheap raw material, considering the prices of proteins from other sources. Pea Protein Concentrate is in high demand, which is due to the fact that stocks of the Chinese raw material in Europe are temporarily depleted and waiting for further deliveries.
Sweeteners
The price of sugar continues to rise due to high demand and problems encountered in supply chains, including border crossings. Some Chinese Dextrose producers are trying to raise prices, which is not easy in a situation where there are delays in deliveries. As a result, it is difficult for them to compete with major European producers. The situation with Fructose is full of extremes: demand is high, but the price remains quite low so far, despite high transportation costs. We receive inquiries about Sorbitol, and it is available on the market, although we are seeing shortages of the European product.
Soy-based raw materials
There is a noticeable shortage of Soy Lecithin Powder (even more so for Lecithin from sunflower). Prices for Soybean Meal increased significantly last week. The question is whether this is just a matter of a few days, or whether this trend will continue.