35th Edition of Foodcom PLANT-BASED Newsletter
12 May 2023
Reading time: 8 minut

Publication date
12 May 2023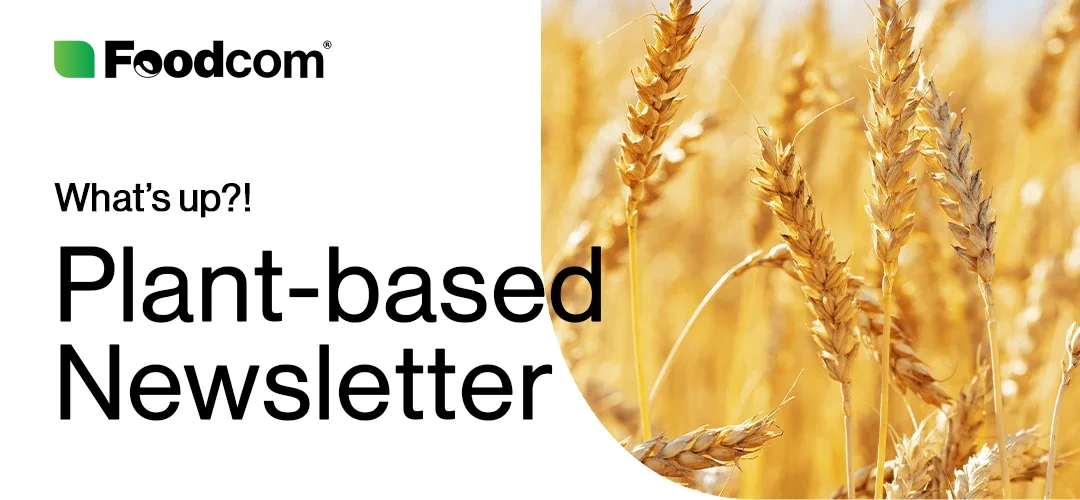 We are witnessing a kind of transitional period in the plant-based sector. At the same time, we are observing different, and at first glance perhaps even contradictory, trends and tendencies.
Sugar is still in great demand. Paper manufacturers are returning to the market and to intensive operations, ordering large quantities of Native Potato Starch, and in selected regions also Native Corn Starch. These two products have generally been in high demand recently.
Simultaneously, many market participants have become window shoppers (which is strange, since we do not display our products in any window). There are many inquiries about prices, available quantities, and specifications, but in many cases that's about it. Most likely, potential buyers want to wait and see how inflation will develop and what the upcoming harvest will be like. Is that really the best strategy? We will wait and see.
Native Starches
We receive requests for Native Potato Starch in large quantities, primarily from paper manufacturers and the meat industry. Native Corn Starch is also attracting interest. Some are looking for the product in big bags, which is not typical for this commodity. Native Tapioca Starch has been gaining popularity in recent months and is in increasing demand. Due to its unique properties, the product is used in the food, feed and pharmaceutical industries, as well as in the production of paper and adhesives, among others. The main production centers are located in Vietnam and Thailand.
Modified Starches
There is a lot going on in the Modified Starches market, although trading is not as intense as it was in November, for example. The price of Modified Corn Starch is not falling because the market is experiencing shortages due to problems with the availability of the raw material (Waxy Corn Starch). We receive numerous inquiries for Modified Potato Starch, especially E1442 and E1414. For Modified Wheat Starch, the big challenge is to match the sellers' offerings with the expectations of potential buyers who are looking for a specific variety.
Proteins
People are looking for Vital Wheat Gluten. Or at least for its prices because many have not contracted recently. The price on the market is strongly approaching the level of production costs. Undoubtedly, many players are waiting for developments after the next harvest (after which some predict an oversupply until the next harvest). The fluctuations in global price levels are due in part to uncertainty about the outcome of the grain corridor talks. After a period of low activity in Corn Gluten Meal, demand is strong. The price has stabilized, and we even hear that some producers have started to raise it. One producer has closed his factory for 30 days to do maintenance, so supply will be lower. As for Potato Protein, only offers with the lowest price are of interest, the cheaper, the more interesting (which is not surprising). We are receiving requests for the organic type of Rice Protein.
Sweeteners
Recent reports of heavy metal contamination in beverages in the United States indicate that in the near future, even more emphasis will be placed on the quality of raw materials used in manufacturing. Sweeteners are also among the products where more people are asking about prices than contracting. It is likely that many are concerned about inflation and prefer to wait until consumers start buying more before acting more intensively themselves. Nevertheless, the demand for Sugar is obviously high. The price of European Dextrose has fallen almost to the level of the Chinese price, reflecting lower demand for the product in general. What are the reasons for this? It seems we need a little more time to determine this clearly.