32nd Edition of Foodcom PLANT-BASED Newsletter
31 March 2023
Reading time: 7 minut

Publication date
31 March 2023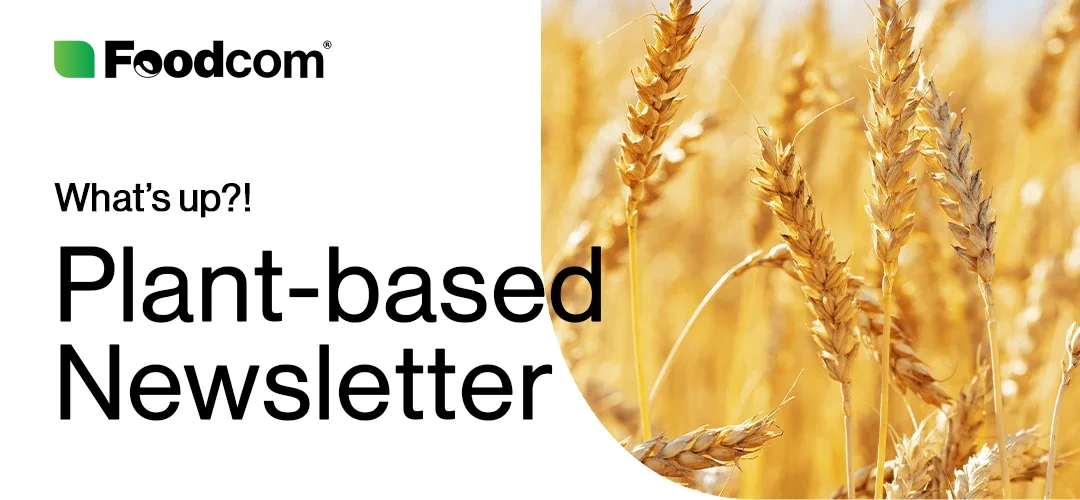 Everyone is looking for low prices, discounts and favorable bargains. Wow, what an insightful statement. But that's just the way it is, the cheapest deals are eagerly sought by consumers and buyers alike. It has always been this way, and always will be, but in times of rampant inflation, it's particularly obvious. It becomes the one factor that has the greatest impact on the market.
Speaking of the market, what is going on there lately? Spring has arrived (at least partially and only in particular places), and demand, price levels and availability of individual commodities are changing. To find out exactly what and how, read on, as always!
Native Starches
In general, one could say that the demand for most Native Starches is currently declining, but that would be a very superficial diagnosis. Native Potato Starch is used in meat processing, for example, so its popularity is increasing. We receive a considerable number of inquiries for both Native Corn Starch and Native Wheat Starch from food makers. The price of Native Potato Starch remains higher than that of other starches, regardless of the decline. Native Waxy Corn Starch is currently difficult to find on the market and is in demand from manufacturers of Modified Starches, among others. So you are asking about the long-term forecasts? It is not difficult to see that the packaging industry is increasingly relying on paper rather than plastic, which will clearly be reflected in an increase in demand for Native Starches, used in the production of paper and cartons.
Modified Starches
Demand for Modified Starches is stable and is mainly met by peripheral European markets. The relatively high demand is largely due to the wide range of applications for Modified Starches. Shortages are emerging for particular commodities, as the major producers are currently sold out. Many potential buyers are turning to gluten-free Modified Corn Starch and Modified Wheat Starch. The reason for this is most likely the expectations or perhaps the requirements of some large supermarket chains. There is a lot of interest in Modified Starches that do not have an E-number and can be used for the production of goods with the so-called "clean label." In addition, there are many inquiries for E1442 (for products which need to be sterilized), which is almost not available on the market, so the search is virtually constant. We receive many inquiries for Modified Potato Starch and Modified Corn Starch. Cold variety is impossible to find.
Sweeteners
One of the main producers of sweeteners is Turkey, which indicates relatively high transportation costs, especially given the current situation. There is still quite a lot of Dextrose available on the market from Asia, mostly from China putting pressure on EU Dextrose prices. Dextrose Anhydrous is difficult to find. Fructose is in high demand, but its case shows that buyers in general can spend a lot of time looking for the best price. Sorbitol is also quite popular.
Proteins
We receive inquiries about Vital Wheat Gluten practically every day. Lately, it has been used primarily in the production of, let's call it, artisanal baked goods, as it achieves fantastic results in giving them the expected texture and structure. Suppliers are primarily interested in long-term contracts. For Corn Gluten Meal, there are more and more inquiries from outside Europe. Most of the inquiries for Potato Protein are for the food grade, many of them for the gluten-free variety.
Soy commodities
Soy Lecithin still seems to be in demand, with many buyers hesitant to choose the commodity from India because of the risk of peanut contamination. The most preferred raw material comes from South America. We have also started selling Soy Lecithin in powder form. Soy Protein Isolate is a hot topic that many people are talking about lately. Currently, inquiries for small quantities are predominant. The price remains stable. The main interested parties are sports nutrition manufacturers, and we currently receive a few inquiries from meat processors.