31st Edition of Foodcom PLANT-BASED Newsletter

Publication date
17 March 2023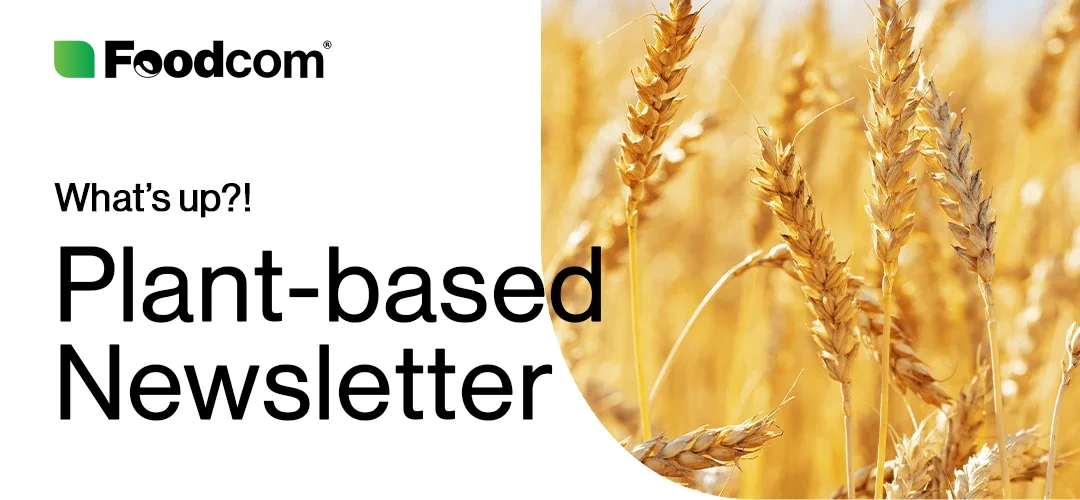 There is a lot going on in the market for plant-based commodities, and the situation sometimes changes within minutes. So, a lot must have happened since we "see" each other once every two weeks, right? It is difficult to make a general statement about the market situation because the situation of the individual products differs greatly from one another. In this regard, we have no other choice but to invite you to read a detailed description of the situation of individual commodities. Interested? Certainly, so read on!
Native Starches
Orders from paper manufacturers continue to be important to the Native Starch market. We see quite a few requests from their side, it is obvious that not all companies have switched to remote work… Currently, frequent inquiries for smaller quantities predominate. There are also quite a few inquiries from the food industry for Native Potato Starch and Native Corn Starch. Sauce manufacturers are leading the way, and smaller end users of Native Starches are signing contracts from week to week. At the same time, we are receiving inquiries about Q2 and Q3 prices. Native Wheat Starch continues to be the cheapest. The availability of Native Corn Starch and Native Wheat Starch on the market is satisfactory, and there are also large quantities of raw materials available from outside Europe. Native Potato Starch is still in short supply, but it has long been known that this will be the case at least until the next harvest.
Modified Starches
What can be seen at first glance when it comes to the Modified Starch market is the very high popularity of E1442 starch. Admittedly, it is not easy to get it in the market these days, but skillful traders are successfully making new contracts. Insufficient availability is characteristic of all Modified Starches today. In Central Europe, many people ask for gluten-free starch. Modified Tapioca Starch is becoming increasingly popular. Demand for Modified Waxy Corn Starch is also increasing, and there are requests for Q2 and Q3. However, some are holding back on purchases for the moment, waiting for more satisfactory prices.
Sweeteners
Ordering Dextrose from China primarily involves significant delays. For this reason, the European one enjoys great popularity despite its higher price. Presently, there are no signs that the price of Dextrose will decrease in the near future. There are many inquiries for Dextrose from feed manufacturers. Syrups are also in high demand, with Glucose Syrup clearly in the lead. The inquiries are mainly from smaller manufacturers. There are also many inquiries for Maltitol, especially from manufacturers in the food industry.
Proteins
We have received many inquiries for Vital Wheat Gluten, mainly contracts are being sought for March-October, Q3 and Q4, there are also some for all of 2024. The price is stabilizing, the most repeated question is "where has the hydrolyzed variety gone?". Corn Gluten Meal has been seeing lower and lower prices and limited demand for some time. There are many signs that the raw material situation has stabilized. Aqua feed manufacturers and others have started buying, and pet food will soon be soaring again. Potato Protein is in demand for pet food, especially from Asia. Despite the recent low crop and the prediction of an even weaker next one, demand is not yet as high as producers had expected. Recently, inquiries have been received for Potato Protein, the price of which is sure to rise as there will be no further harvest until September.
Soy Commodities
There continues to be strong demand for Soy Lecithin. The non-GMO variety in particular is in high demand. In the case of Soy Protein Isolate, alongside raw materials from China, we are seeing a significant increase in interest, particularly in varieties with a high protein content.