31st Edition of Foodcom ADDITIVES Newsletter
21 April 2023
Reading time: 5 minut

Publication date
21 April 2023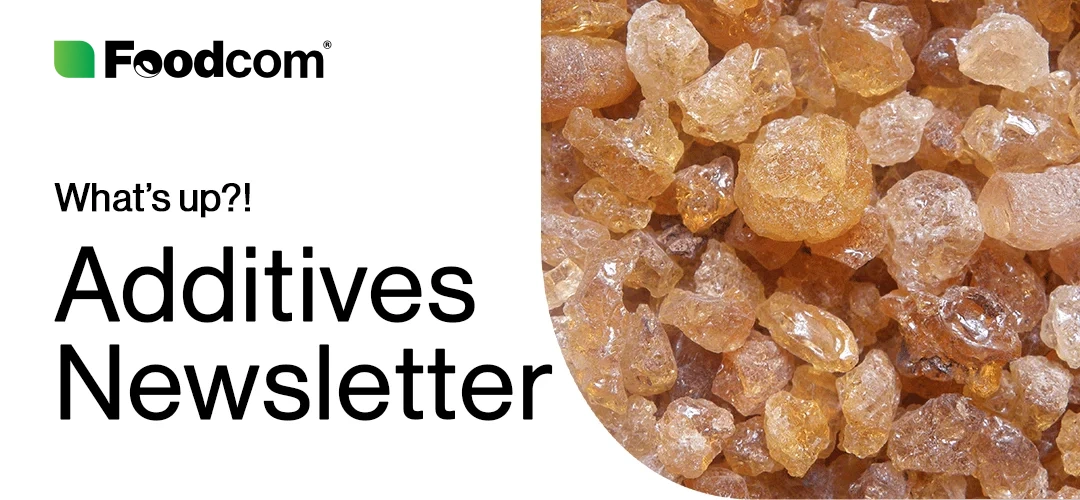 The situation of most raw materials belonging to the category of additives has remained stable recently. The main factors affecting their price and availability continue to be transportation costs, including possible export fees, and seasonal fluctuations in demand.
Category 3 feed additives, such as Duck Meal, Feather Meal and Poultry Blood Meal 88%, are becoming more popular. The increasing interest is most likely due to the shortage of these products on the market, which in turn is a result of the bird flu that has been rampant for several months. This problem is particularly acute for aqua feed and pet food manufacturers who have previously used different types of meal in production.
Citric Acid
Recently, the prices of all commodities, the main producer of which is China, have dropped significantly. The demand for Citric Acid is increasing, which is typical for the current time of year. It is undoubtedly a raw material belonging to the category of additives that are susceptible to seasonal changes in supply and demand.
Xanthan Gum
Like other commodities, most of which are produced in China, Xanthan Gum has recently experienced a decline in price and, as a result, an increase in demand. In fact, it can be said that the situation of Xanthan Gum is similar to that of Citric Acid, in different price ranges, of course. We hear that the ban on Xanthan Gum in the U.S. has been lifted, so the price is likely to rise.
Threonine
After a decline in feed-grade Threonine prices at the end of March, experts predict that this commodity prices will rise significantly in the second quarter of 2023. Reasons cited for the upcoming price increase include growing demand among buyers, a desire to recoup losses from the previous quarter among producers, increased end-user confidence in the commodity, and a general increase in trading activity. At the same time, a relatively small amount of this commodity is currently available on the market.
Sodium Hydroxide
Recently, there has been increased interest in substances used in water purification and treatment. Sodium Hydroxide is clearly benefiting from this. Its prices have fallen recently, but this is most likely a trend that will not last long given the increasing demand mentioned above.
Ferric Chloride
As with Sodium Hydroxide, demand for Ferric Chloride is increasing due to greater interest in water treatment products. Ferric Chloride is particularly noteworthy in this regard, and some experts have no doubt that this substance will occupy an important position in the market in the coming years.