28th Edition of Foodcom ADDITIVES Newsletter

Publication date
10 March 2023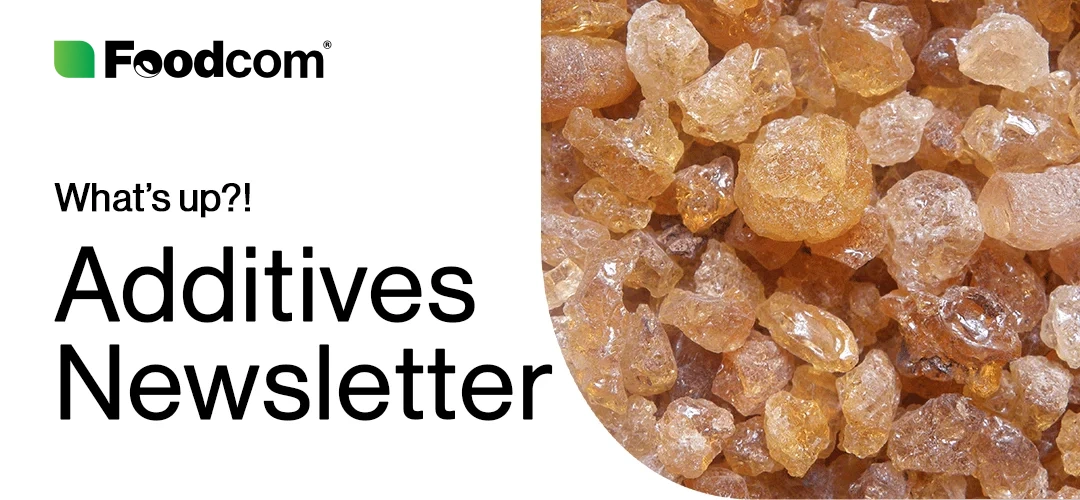 March has begun, spring is in full swing. Well, okay, maybe the weather is a little off, but those are minor details. In any case, spring means barbecues. Barbecues mean ketchup and mayonnaise, whose manufacturers are making their last big purchases of raw materials before the season begins. Salt and sugar are also in great demand. This would not be surprising in the context of the outdoor gatherings mentioned above, but the question is: do you guys buy spices for your grills by the ton and by the truck?
Spring is also a time of awakening from hibernation for many animals. This is obviously also true for the feed market, where we see more and more movement. At the same time, many buyers or potential buyers are holding back on making and accepting offers until the price becomes more favorable.
Another pattern of buying behavior that is easy to see today applies to buyers who are interested in all products. Many come back to us after a week or two, having rejected our offer because they have not found a better one anywhere. We wonder what the reason for this is…
Vitamin C
Vitamin C is one of those commodities that definitely proves that the situation in the additive market is dynamic and can change in seconds. About 95% of the world's Vitamin C production is in China. This makes China the country whose market situation is most closely followed by sellers and buyers. In recent years, this commodity has strengthened its position in the market. This trend is sure to continue in the coming years, mainly due to the numerous benefits that Vitamin C supplementation brings to humans and animals, as well as the growing awareness of healthy lifestyles.
Citric Acid
Trading in the Citric Acid market has intensified noticeably in recent weeks. Of particular interest is the anhydrous variety, which is currently difficult to find on the market. As a result, as you can easily imagine, the price is rising. Moreover, most of the production is concentrated in China, and manufacturers are competing intensively, especially on price.
Xanthan Gum
The availability of Xanthan Gum in the market is satisfactory. Both demand and prices are increasing as many buyers are looking for deals. A particularly intense movement in the market for Xanthan Gum can be seen in the technical grade. Inquiries have been received from manufacturers of adhesives and paints, among others.
Lysine HCL
It seems that few birds, especially poultry, go into hibernation. Most likely they don't, but for some reason the poultry industry is waking up right now. Poultry feed manufacturers are eager to find Lysine. At the same time, we are seeing price pressure on all amino acids. As a result, the price of Lysine is also going up.
Threonine
Threonine is another raw material used in the production of animal feeds, which has seen increased movement in the market recently. Like Lysine and other amino acids, Threonine is under price pressure, leading to an increase in its price.