26th Edition of Foodcom PLANT-BASED Newsletter

Publication date
09 January 2023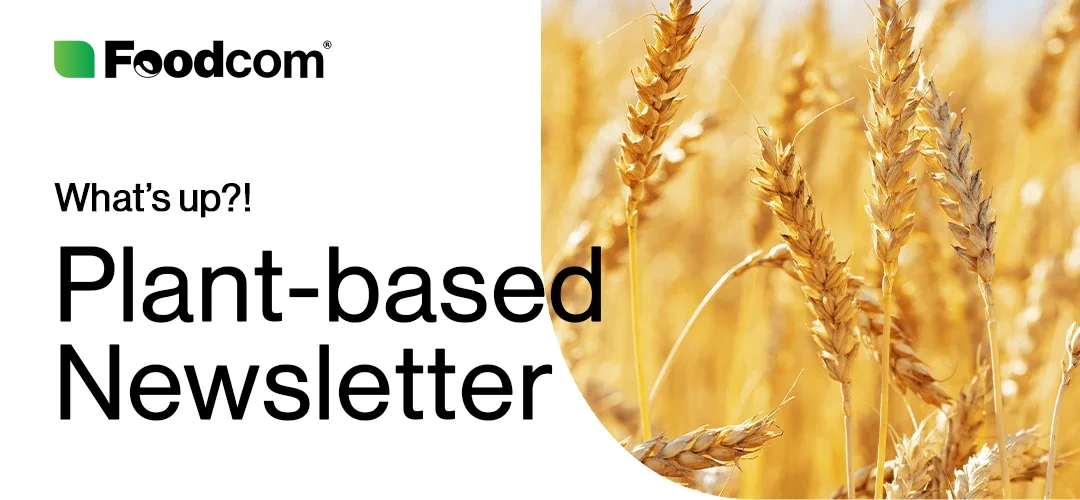 A warm welcome to the year 2023! Your favorite Plant-Based Newsletter is back. The beginning of the year is usually a time for predictions and discussions about the future, so why don't we think about it together?
More and more people are giving up meat or reducing their meat consumption, so it's almost certain that demand for plant-based proteins will increase. It's a similar story with the consumption of milk and dairy products. The growing interest in plant-based products is what this is all about, right?
It's hard to predict what will happen next, but recent events suggest it will be all about energy and gas prices, especially when it comes to powdered products.
And what's been happening in the plant-based industry? As always, you'll read about it later in the newsletter. Spoiler alert: it's definitely worth reading on. 
Natural Sweeteners
In recent weeks, interest in natural sweeteners has increased as everyone has returned to business after the holidays. At the same time, demand is expected to decline in the coming weeks after reaching its peak before the holidays due to increased production of cravings. More and more companies are choosing to purchase Dextrose from alternative sources as prices for European sweeteners remain high. The situation in the Maltodextrin market is analogous to that of Dextrose. Prices are rising, and this trend will most likely continue, even if they are too high for many buyers. Both Fructose and Saccharose are available in sufficient quantities to meet demand.
Native Starches
There are inquiries about Native Corn Starch. Many buyers, especially food manufacturers, want year-round contracts. It is unlikely that the price will fall until the next harvest; most likely it will stabilize, perhaps even rise. Availability of Native Potato Starch is low (but that probably does not surprise anyone anymore). Many large producers are now sold out until the next harvest. Native Wheat Starch is now sought primarily by paper manufacturers. Native Waxy Corn Starch is available in very limited quantities, and its procurement is primarily a challenge for modified starch manufacturers.
Modified Starches
Prices for Modified Corn Starch (made from Native Waxy Corn Starch) are rising month by month. The water-soluble variety is the most popular, probably because it requires less energy to process than other varieties. Because little Native Potato Starch is available on the market, the situation with Modified Potato Starch is similar or even more difficult, since the former is the raw material for its production. Some Native Potato Starch manufacturers are considering modifying the product themselves to sell it at a higher margin.
Proteins
Vital Wheat Gluten prices are rising because the quality and protein content of wheat currently available on the market is lower than expected. As a result, bakeries will reach for Vital Wheat Gluten in large quantities. This is likely to be particularly noticeable in Europe, where the consumption of different types of bread is deeply rooted in lifestyle habits. Some feed-grade Corn Gluten Meal is sold out until the next harvest. This is the case with most major producers. Inquiries for this raw material come mainly from manufacturers of feed, aqua feed and pet food. Demand for Potato Protein has increased, and so has the price. End users are largely not accepting it. Although this year's potato harvest was relatively poor in most of Europe, quite a lot of buying and selling can be found in the north of the continent.