25th Edition of Foodcom ADDITIVES Newsletter

Publication date
27 January 2023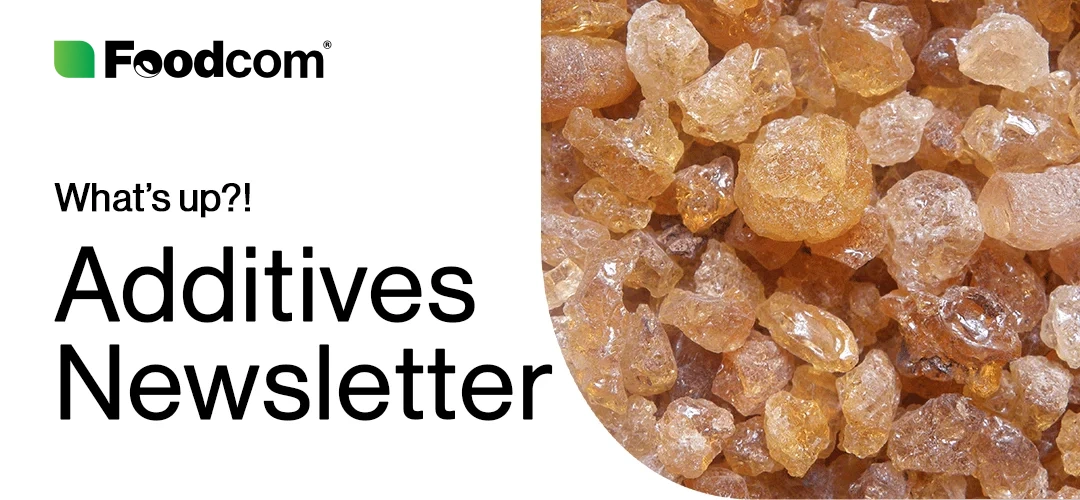 All the best for us! You may ask what reason is there to celebrate? Almost exactly one year ago, the first edition of your favorite Foodcom Additives Newsletter landed in your mailboxes. What a year that was, right?
In a departure from this celebratory atmosphere, we have prepared for you, as in every issue, an overview of the most important events and everything you need to know about the additives market. Many consumers, growers and processors are currently most concerned about the ongoing avian flu epidemic, which is taking its toll on bird populations, egg prices and the availability of eggs on store shelves in general. Not an egg-cellent time, that's for sure.
Vitamin C
The center of events related to changes in the Vitamin C market continues to be China. Disease outbreaks that occurred after the relaxation of restrictions related to the COVID-19 pandemic are affecting production continuity in selected factories. At the same time, demand for dietary supplements and medicines containing the vitamin is increasing due to the ongoing disease season. A similar trend is likely to continue in the coming weeks.
Citric Acid
Asia-Pacific accounted for the largest share of Citric Acid sales in 2021. This trend is continuing, and experts predict that it will continue in the coming years. The reasons are the relatively low production costs and the good availability of raw materials in this region. The overall growth of the market for this raw material is driven primarily by the increasing applications in the food, pharmaceutical and metallurgical industries.
Xanthan Gum
The price of Xanthan Gum has decreased slightly recently. The decline was not significant, but still noticeable. The raw material is still in high demand among food manufacturers, mainly because of its thickening, stabilizing and texture-enhancing properties. There are also inquiries from representatives of the cosmetics and pharmaceutical industries.
Lysine HCL
Another commodity whose price has fallen somewhat recently. Nevertheless, long-term forecasts remain optimistic, and the market is expected to grow in the coming years.
Ferric Chloride 40%
Increasingly stringent standards for wastewater treatment and water purification suggest that the demand for Ferric Chloride 40% will increase in the coming years. It is also used in the manufacture of selected electrical systems, another dynamically growing industry. One player whose actions should be watched closely is definitely China – but we probably all know that already.