172nd Edition of Foodcom DAIRY Newsletter
05 April 2023
Reading time: 6 minut

Publication date
05 April 2023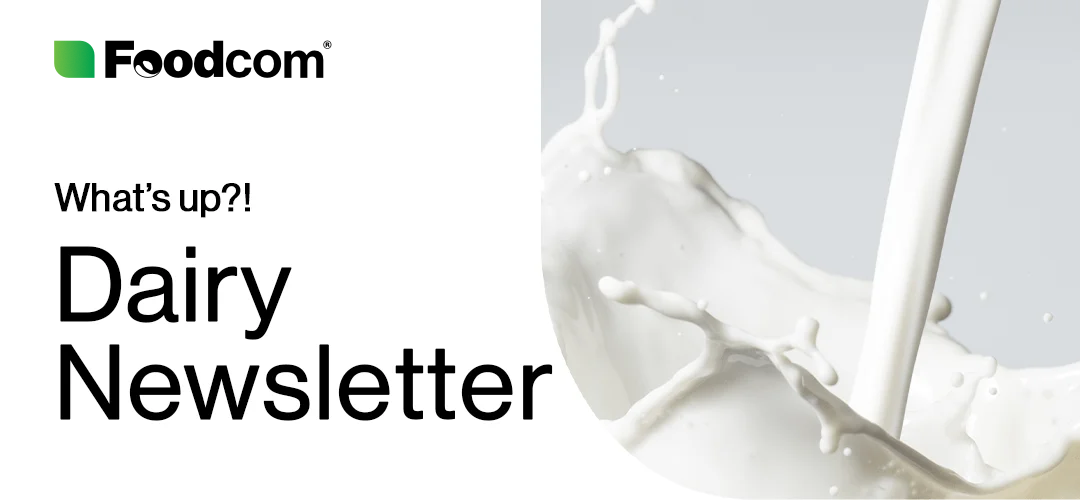 Lately, all everyone is talking about is what the market will look like after the short Easter break and what will shape the second quarter of 2023. There's a good chance you're reading this issue of the newsletter for the definitive answer. To make a long story short: there's no telling what will happen. Perhaps that's because, at the moment, no fortuneteller who predicts the future holds a prominent position in the dairy sector…
We will definitely see a milkflush, which many believe began some time ago but has not yet reached its peak. The immediate future will also be dominated by warehouse occupancy. Current stocks are already a challenge for many, but if you follow what's happening in the industry, you have probably heard about it. National inflation levels and energy prices will certainly play a role as well. But again, no surprises here; after all, we have been talking about this for over a year.
While we are not fortunetellers predicting the future, we do know a little something about the current market situation (yes, "a little something," for sure). As we do every week, we have prepared an overview of the current dairy market situation for our newsletter.
Continue reading to learn about this week's market insights.
With us, you'll never miss a thing!
Skimmed Milk Powder
A prediction of milk, so far corresponds to reality. More and more products have to be powdered and sold, but the main problem is storage. Suppliers are trying to push goods out of the warehouse, hoping to better valorize the production of those dairy commodities that yield better monetization, such as cheese. There is little interest in cheaper raw material for export customers (outside the EU). At the same time, the price offered by producers for freshly produced raw material varies and is less attractive to buyers than the offers for the previous year's products that producers currently have in stock.
Butter
Almost all buyers expect the price of the raw material (Cream) to fall. So, if they don't have to buy the material for production, they hold back. Producers, on the other hand, are not willing to significantly lower the price per kilo of Butter to satisfy buyers. Nevertheless, last week it was possible to buy Butter from non-GFSI-certified dairies at a price of 4.25 EUR/KG. On the other hand, producers with a better developed and better known brand were reluctant to go below 4.40 EUR/KG.
Lactose
The product is in great demand, especially since it is competitive with sugar offered on the market, where there is a problem with the availability of the raw material. Like Polish sugar, Lactose from Poland is competitive with the West, especially the one from Germany and France, and is in high demand from our Business Partners.
Gouda/Edam
Due to negotiations initiated by major retail chains, we have seen an increased interest in Cheese in recent days. The result of this situation was an accepted increase in prices.
Cream
All liquids, including Skimmed Milk Concentrate, are in a stable position. In the current pre-holiday period, Cream is experiencing low but noticeable demand and stable prices. After the holidays, raw milk, Cream and other liquids will fall, which could affect the price of Butter.