168th Edition of Foodcom DAIRY Newsletter

Publication date
08 March 2023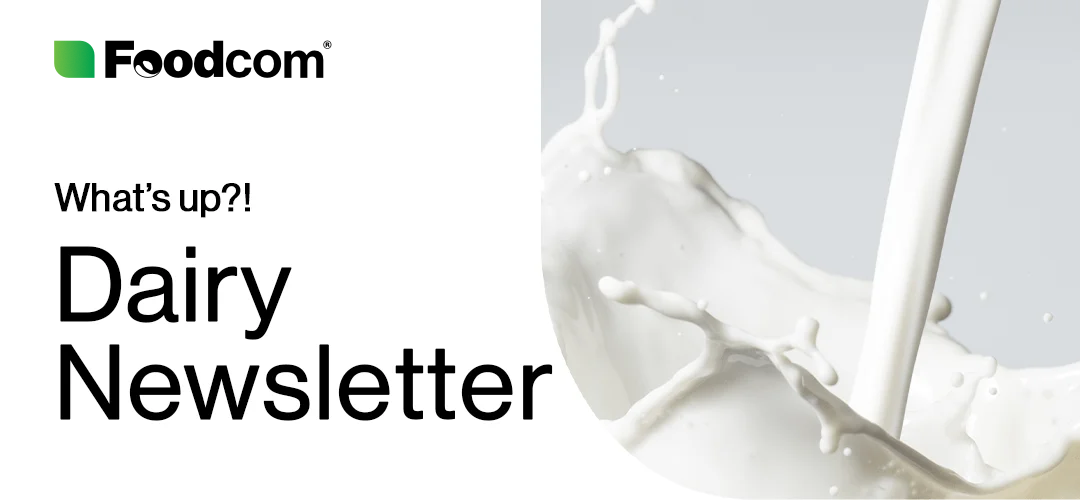 There have been no "fireworks" on the dairy market recently. The greatest interest has been in butter and cheese. Prices for many commodities have remained relatively stable, while in the demand and availability of individual raw materials, the situation resembles a sine wave. A seasonal increase in the volume of milk available on the market is forecast for March and April.
There is much evidence to suggest that there will be much less of it in the second half of the year, causing prices to rise. It is difficult to predict more precisely what awaits us, but one thing is certain: we will not be bored.
Skimmed Milk Powder
In the past week, we have seen a decline in the GDT index. Nevertheless, the ONIL-Algeria government contract was signed at a quite reasonable market price near 2.6 EUR/ KG with a very good volume. We are seeing satisfying availability of the commodity, including older stocks, with relatively low buying sentiment. The question whether we will see more buying in the market before Easter remains open.
Butter
As for Butter, the past week has produced quite strong price turbulence. Some trading platforms showed transactions for Polish and Irish Butter at prices of 4.40 – 4.50 EUR/KG. When we contacted producers directly, we could not get a similar price. This may indicate that these transaction prices, if real, were offered by trading companies and not by producers.
WPC 80 Instant
Milk protein concentrates are still under quite a bit of price pressure. Although producers are trying to prevent a further decline, they are slowly starting to get used to the current level and are accepting significantly lower prices than in previous weeks.
Gouda/Edam
After the recent rally in the price of Dutch-type cheese, prices have calmed down a bit. It seems that most of the purchases have already been made before the Easter holidays. This is another reason for a slight downward price correction. However, it is clear that cheese is much easier to monetize than liquid milk as a raw material.