167th Edition of Foodcom DAIRY Newsletter

Publication date
01 March 2023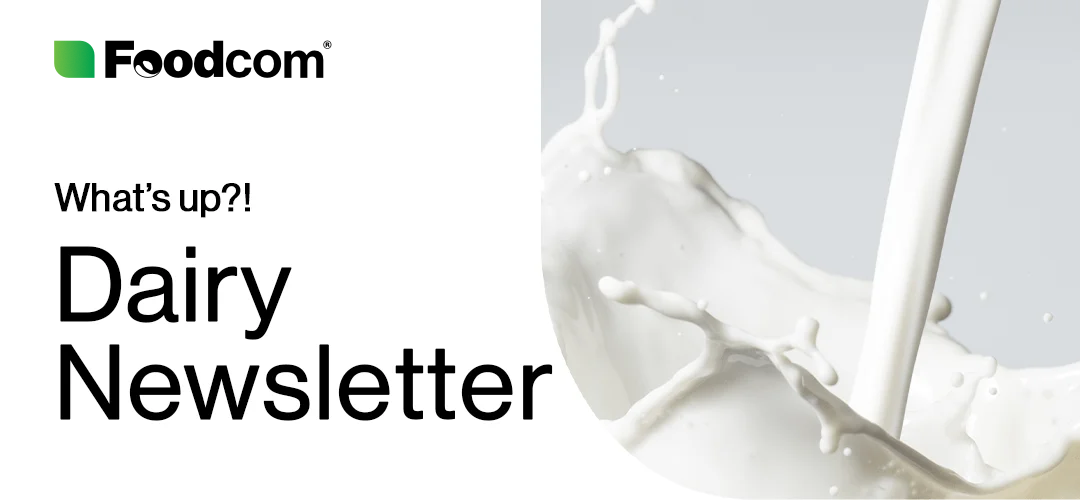 In the past week, the dairy market has experienced a kind of stabilization and calming. There was relatively little activity, due in part to the Gulfood trade show, which was held in Dubai. Most transactions were on the basis of permanent or long-term contracts.
Despite this perceived calm and slowdown, we saw price increases in virtually all dairy products. This, in turn, suggests that we have already moved away from the "rock bottom" widely discussed not so long ago (that is, for a while, we all know the situation is dynamic). Hooray! (Right?)
As for predictions for the future, it is clear that upcoming Easter will be the most important factor in the near future and many products will experience a typical seasonal surge of interest. Recently, the demand for high-protein powders for sports nutrition has increased. Could it be that everyone has decided to bulk up for spring?
Skimmed Milk Powder
Current prices are accepted by buyers, but not on a spot basis. Last week, we saw that acceptance was completed at a relatively market-appropriate price of $2.77 on the GDT result. Another larger tender for Algeria was closed above the GDT price mentioned. As suppliers return from Gulfood this week, we will see if the focus is on further increasing product or easing prices to spot buyers.
Butter
Controversial situation in the current market because it is unclear where the cheapest Butter is offered and where the most expensive. There is also the question of which country forces another not to exceed a certain price level. Since Polish Butter is priced relatively close to Irish products, it doesn't give much room for other Western countries to raise the product further. We hear that buyers accept the price starting with 5, but only for Q2+Q3. One of the aspects affecting the price of Butter is the increased demand for cubed butter throughout Europe, which has slightly increased the price.
WPC 80 Instant
With the decline of proteins in recent months, we have felt in the last week that sellers are no longer interested in giving away the products for free. Therefore, demand should pick up as the cheaper product will soon be unavailable, and the old offerings will follow as well. Compare the two products of MPC and WPC – the first does not fall as quickly as the second and remains stable.
Gouda/Edam
In the last 2–3 weeks, we have noticed a lot of interest in cheese. Many producers are sold out (at least that's what they say…). As a result, the prices of Gouda, Edam, Cagliata and Mozzarella are rising week after week. Last year the product remained at a high level, and this year we have already seen visible panic among producers when the price fell below 3 EUR/KG. Our observations indicate that a price range of 3100 EUR/MT to 3300 EUR/MT remains favorable for consumers.
Cream
The price of Cream remained stable last week, with a slight upward trend. Compared to the prices of early January, the increase is significant, but it is not yet fully visible in Butter prices.