165th Edition of Foodcom DAIRY Newsletter

Publication date
15 February 2023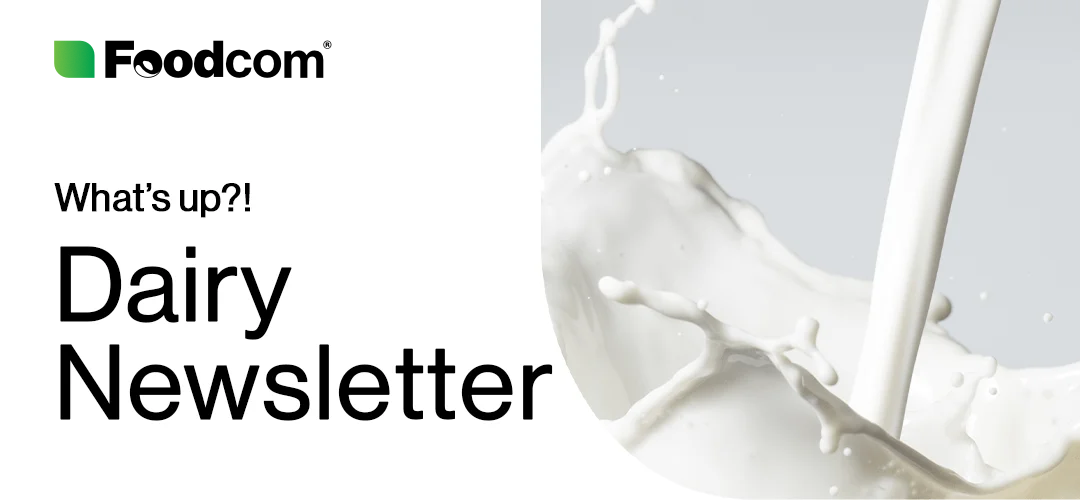 Well, a lot has happened in the dairy market since we last saw each other. Prices have started to rise, significantly for some commodities, which many have been waiting for. The situation is dynamic. This is often said about the commodity market, but this time this statement is really not exaggerated. Some prices, for example, Butter, change from hour to hour. Sometimes even more frequently. Everything indicates that the market will remain uncertain in the coming days, and the tension will be easily felt.
Skimmed Milk Powder
With another week of skimmed milk price increases, we have witnessed a slow but steady rise in prices across the European Union. Cheaper purchasing options are not to be found, especially since the prices of feed grade product have also increased. After the increased demand last week, manufacturers raised prices, which did not stop buyers from continuing to commit to purchase. We have also received notice from previously silent buyers whether the offers provided in January are still available. The GDT results undoubtedly contributed to the rise in dairy prices in Europe last week.
Butter
Butter hasn't seen the red light throughout the last week. Each day we witnessed an increase in price of 200 EUR/MT, depending on the country of origin. This was mainly due to high demand from the retail sector which consumed a lot of the product, so other buyers jumped into the pack as well. Currently, Butter manufacturers have stopped quoting the product as the market is too volatile to make further offers.
Full Cream Milk Powder
Following the trend of Skimmed Milk Powder and its prices, Full Cream Milk Powder has also experienced a short rise, which additionally attracts some demand on the export side.
Gouda/Edam
In addition to Butter and all dairy commodities, the market has suddenly seen a shortage of the previous offers that started at 2 at the front and therefore revived the product Gouda/Edam above the 3 mark. In addition, Mozzarella is also above 3 again. Demand for cheese has increased as well, putting pressure on buyers to buy now or wait for another increase next week. 
Cream
For the third week in a row, the prices of Cream have also increased. Last week, not only the price of Cream rose, but also the price of all liquid dairy commodities.