153rd Edition of Foodcom DAIRY Newsletter

Publication date
09 November 2022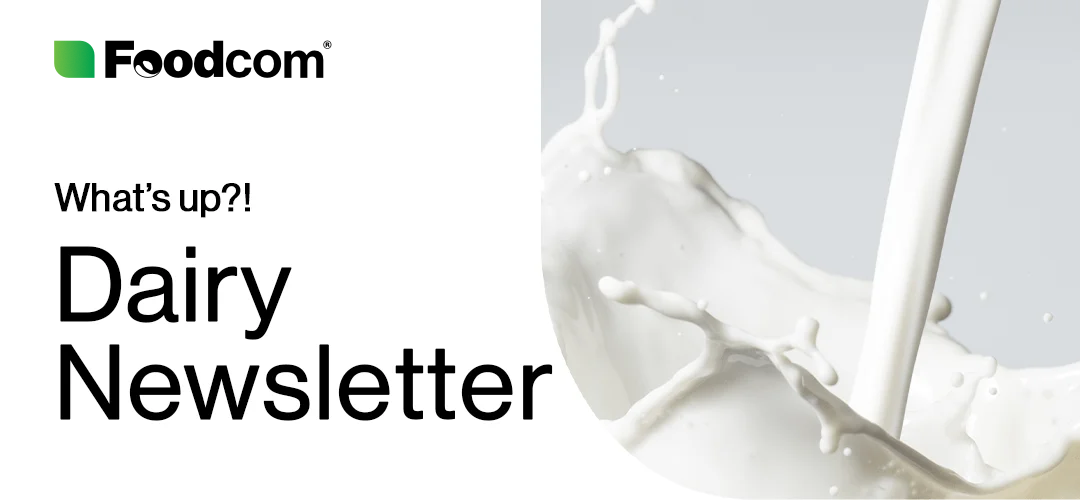 You'd think we have already talked too much about the energy crisis, labor shortages or extreme weather events – after all, we have been talking about them for months. Unfortunately, these challenges continue to affect the entire dairy industry and disrupt the optimal operation of manufactories, dairies, processing plants and dairy farms.
This discussion of the current challenges facing the dairy sector does not provide a complete picture of the industry. During the fall season, milk consumption increases in selected European countries and the United States, which is always good news for producers and traders. Relatively mild temperatures in Europe favor an increase in pastures, which translates into higher milk production.
The FAO Food Price Index, which tracks monthly changes in international prices of a basket of commonly traded food commodities, clearly shows that global food prices are falling for the seventh consecutive month. The situation is similar for dairy products. Last week, we also saw slight but noticeable price declines in most dairy products. This is not particularly surprising because, as we mentioned earlier, milk production is higher than usual, and this surplus commodity must somehow be brought to market, which increases price pressure on both liquid and other dairy products. The market is still waiting for the movement from China
Continue reading to learn about this week's market insights.
With us, you'll never miss a thing!
SMP
Buyers, seeing the decline and ever lower prices, are slowly starting to contract volumes at prices that satisfy them just above €3. The export market is not showing much interest in the prices offered from the European Union, as shown by GDT quotations last week. Cheaper product can be found in the market with a 2022 collection, as producers fear that large volumes will not be collected before Christmas, which has triggered this trend of reductions. Have we reached the rock bottom yet? No one knows. Producers are starting to say they believe there will be no more price cuts.
FCMP
As with other products, demand is not affected, but the reduced price of the raw material has pulled down the price of Full Cream Milk Powder. Changes in the price level of this product remain in line with the current trend.
MPC 85%
The market for the product remains stable, although like the rest of dairy products its price is under pressure at the moment. It is definitely worth noting that it is one of the few stable products on the market.
Gouda/Edam
It can be said that there is currently no market for cheese. As for the situation of cheese in the first quarter of next year, we still see a weakening of bids and interest. The reason for this, of course, is the uncertainty of purchases. Currently, buyers are waiting for the product to stabilize so they can start buying again.
Butter
Customers who see lower and lower prices from week to week are willing to accept a price below the current cost of Butter production. Therefore, it is difficult to match customer expectations with those of producers and farmers.
Cream and SMC
Skimmed Milk Concentrate prices rose slightly in some countries last week. In Central Europe, the price of Cream increased a little at the beginning of the week, while at the end of the week there was a slight rebound of the product. There are sufficient quantities of both products on the market to meet current demand.